While I was exploring the charming region of Umbria, the so called "heart of Italy" because it is located in the middle of the country, I spent a couple of hours visiting the lavender garden in Assisi. Every year this pretty garden organizes the lavender festival in June and July – the best time to view the lavender blooming is the first and the second week of July. You can walk through the lavender fields, admire beautiful flowers and buy some flowers or plants too. You can also buy some lavender products, as the lavender jam. I love this scented purple flower, in fact I was enthusiastic and thrilled of admiring it and taking a lot of pictures of fields. Here are the photos: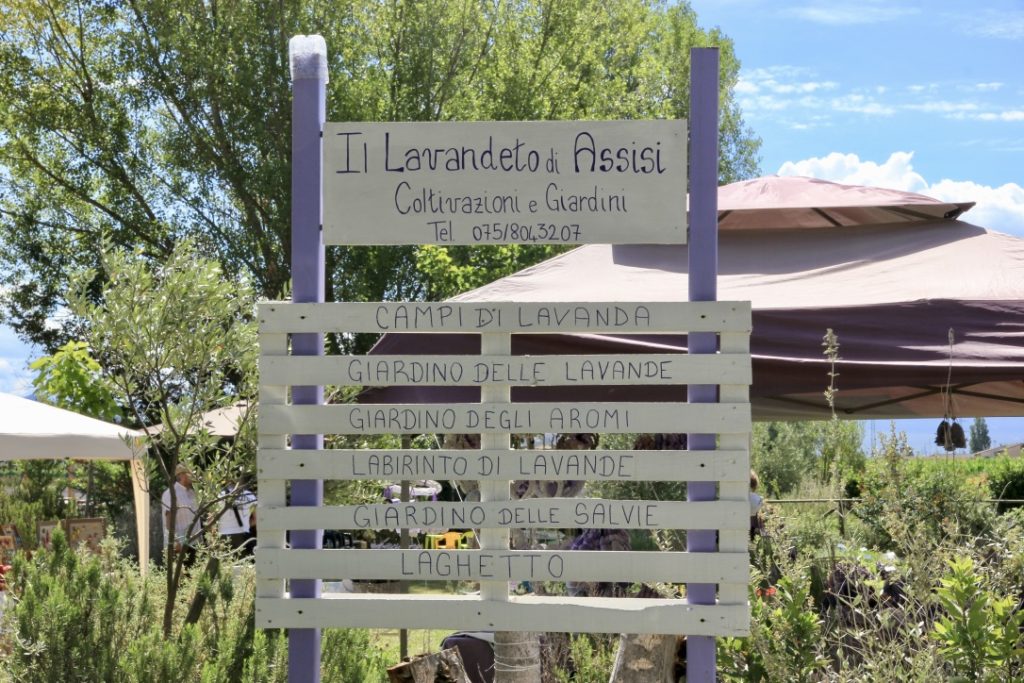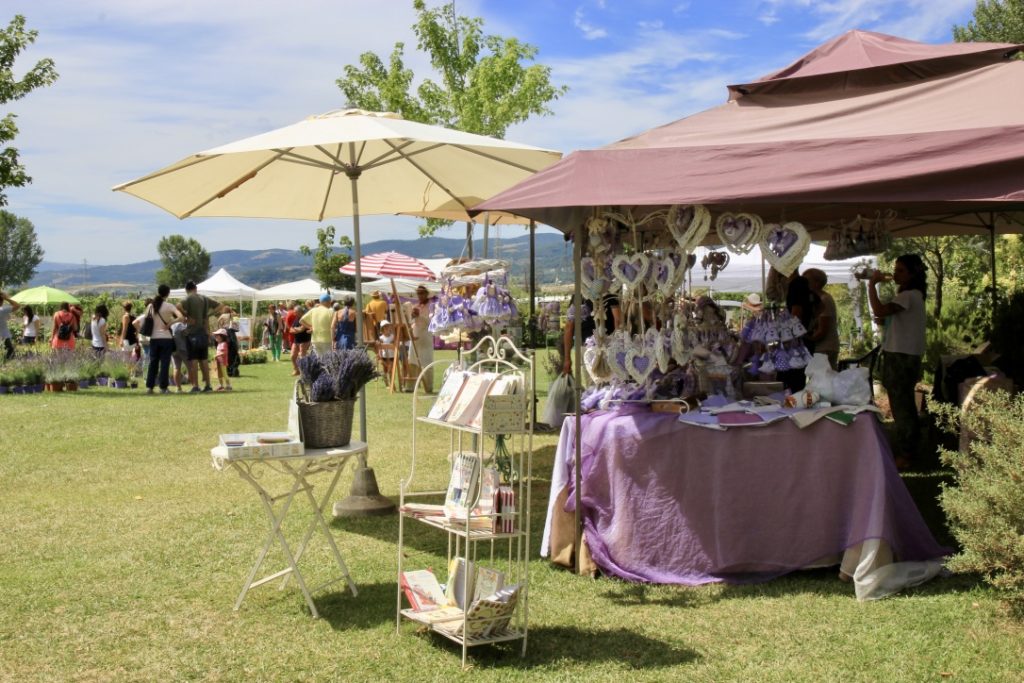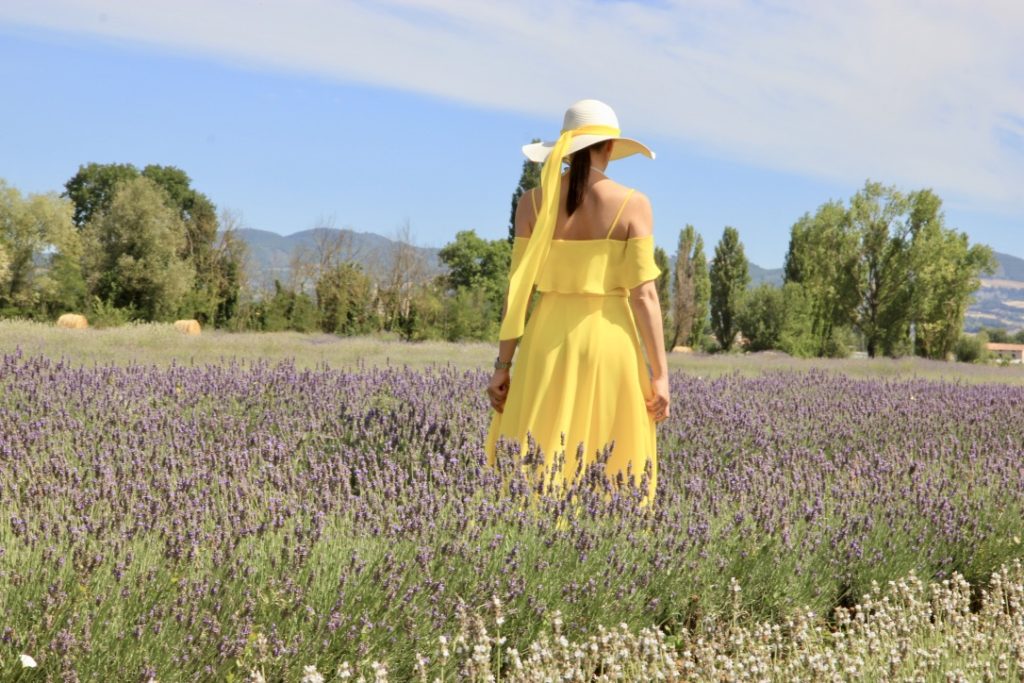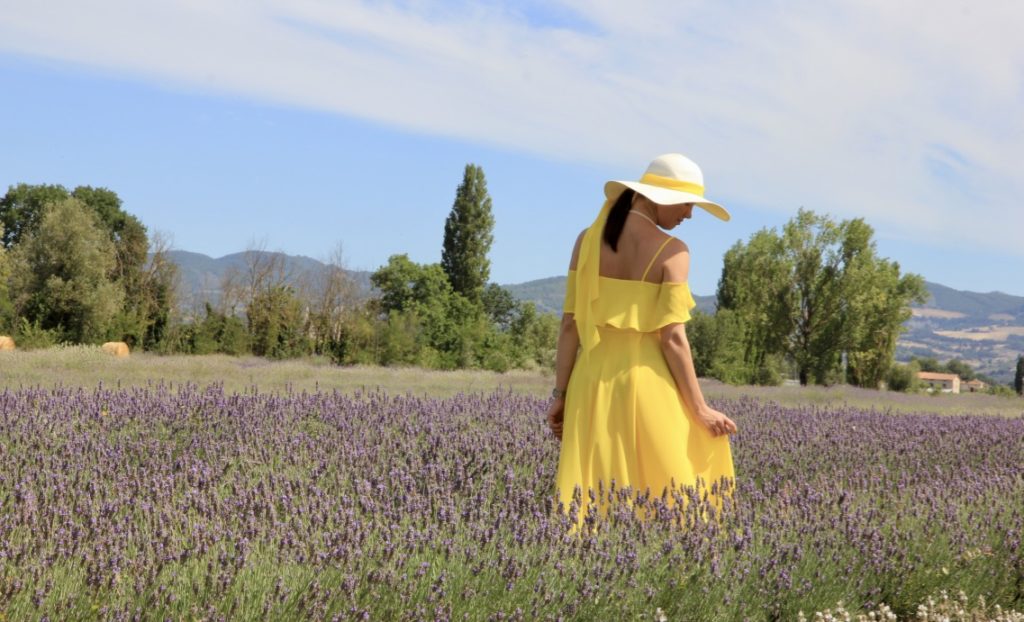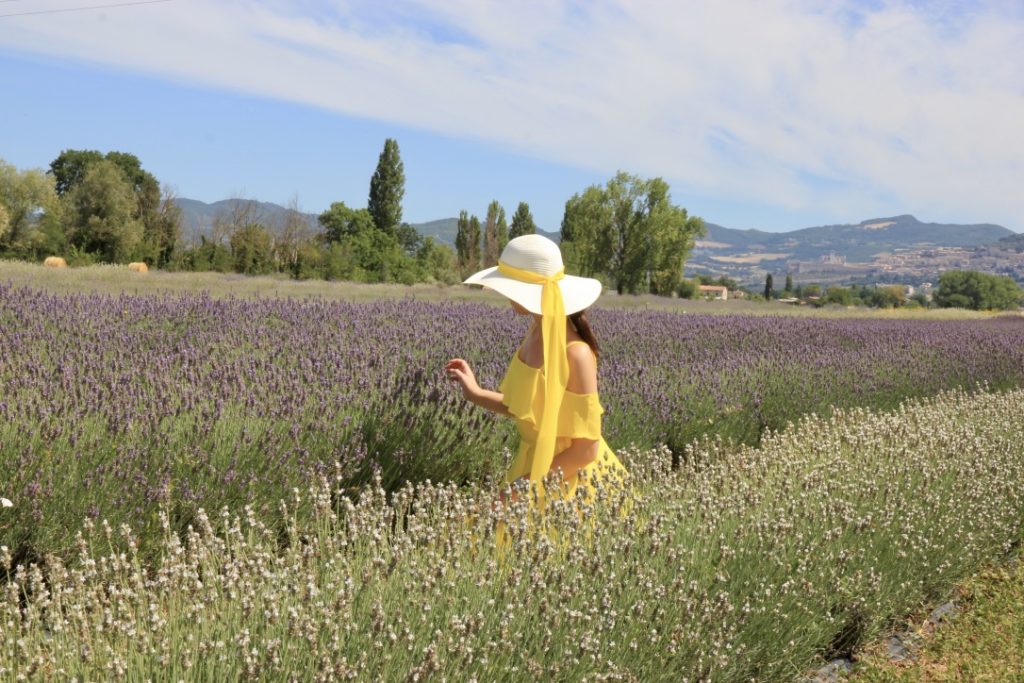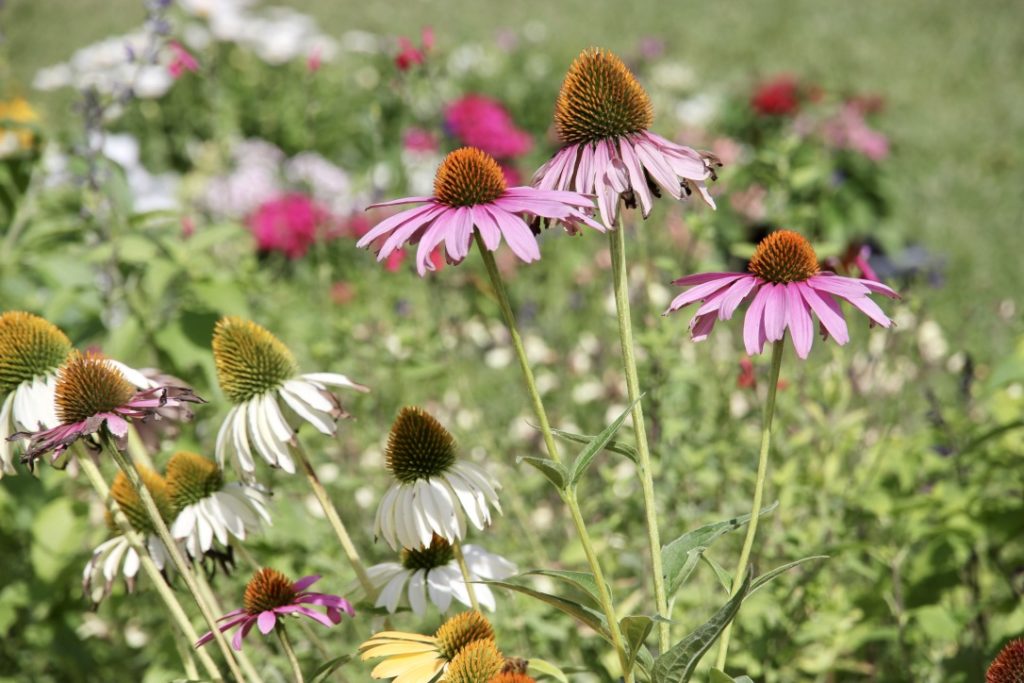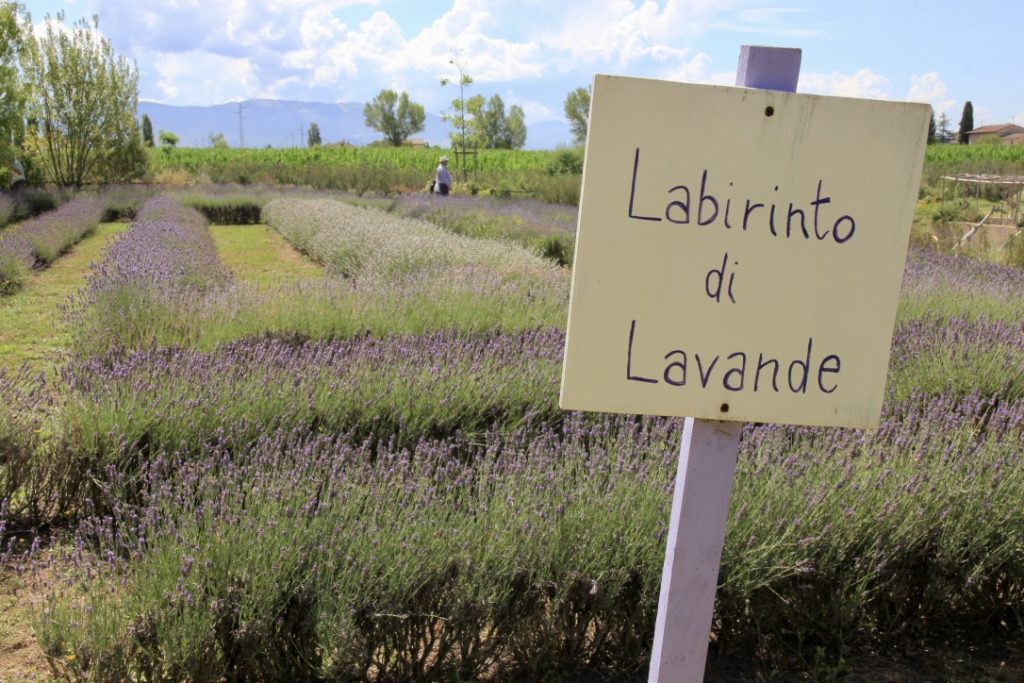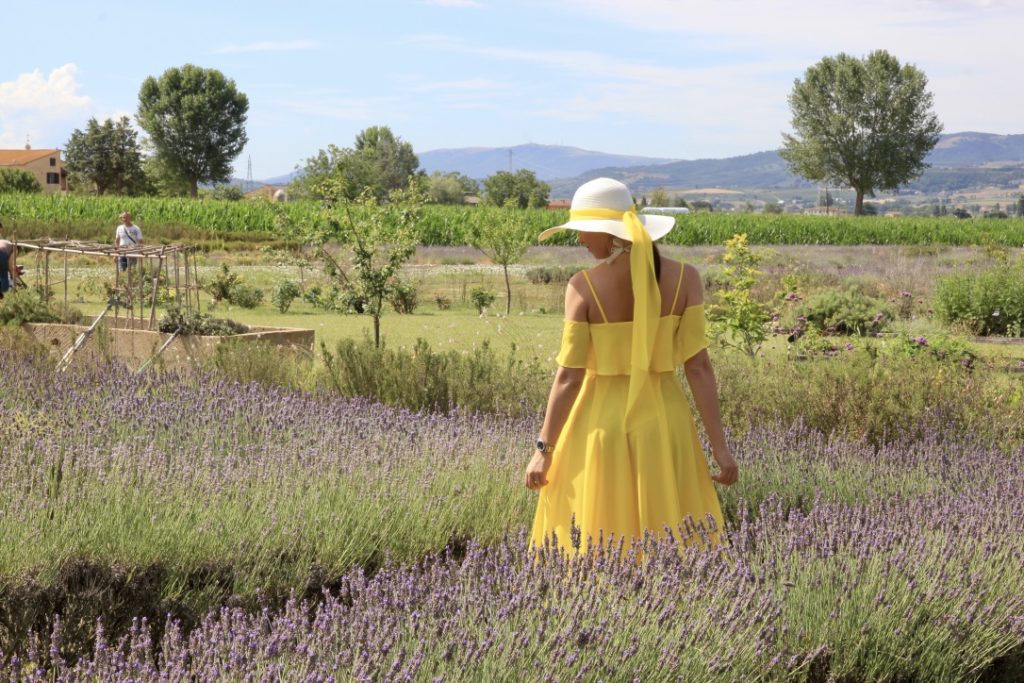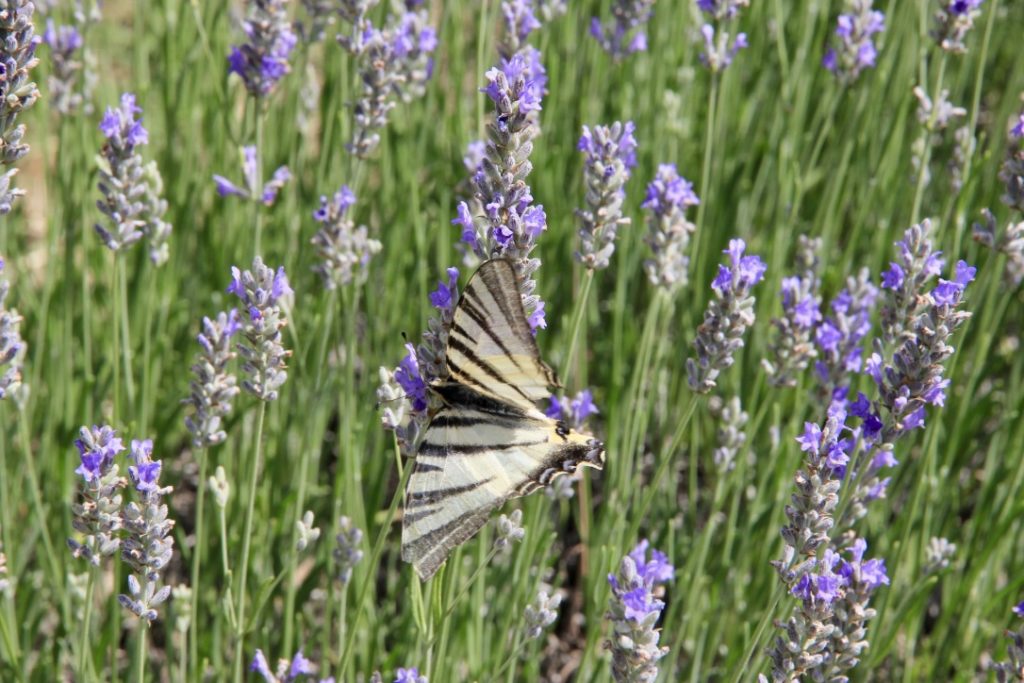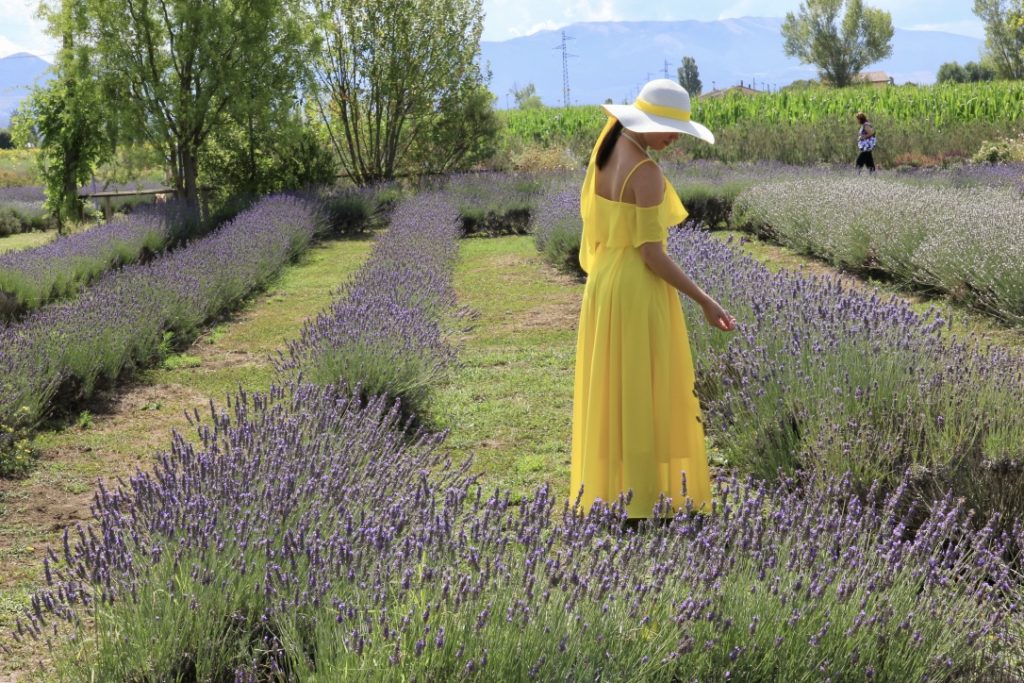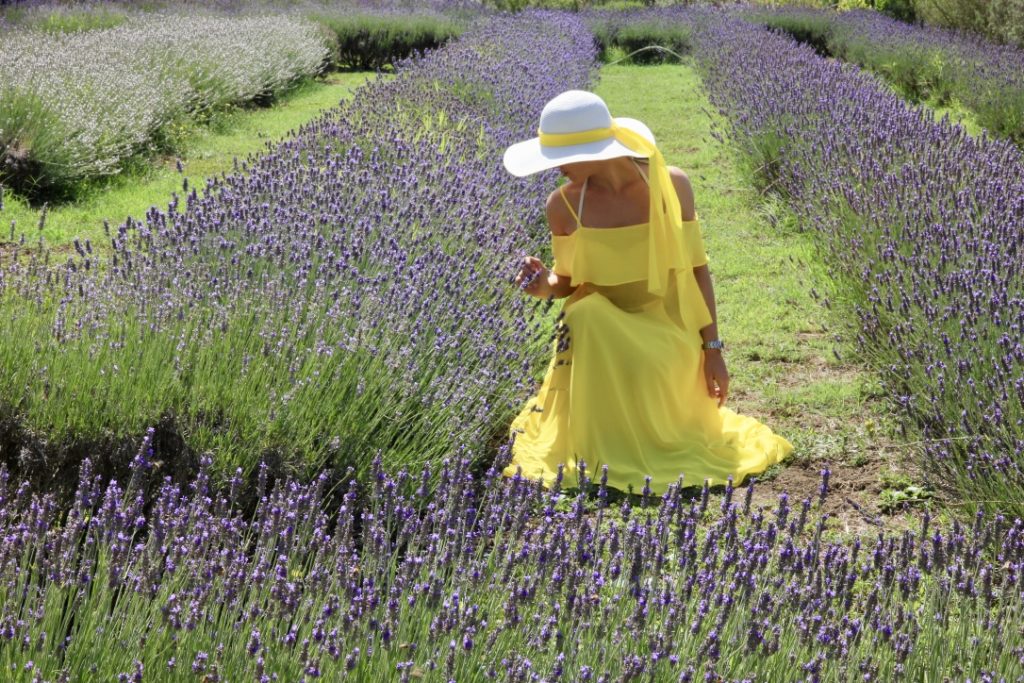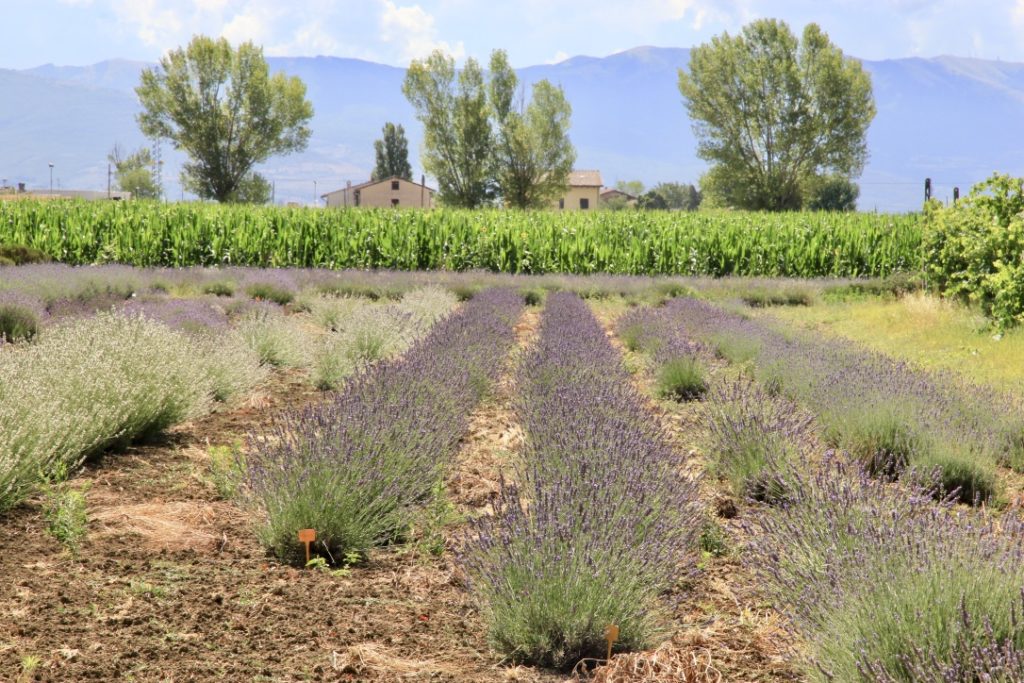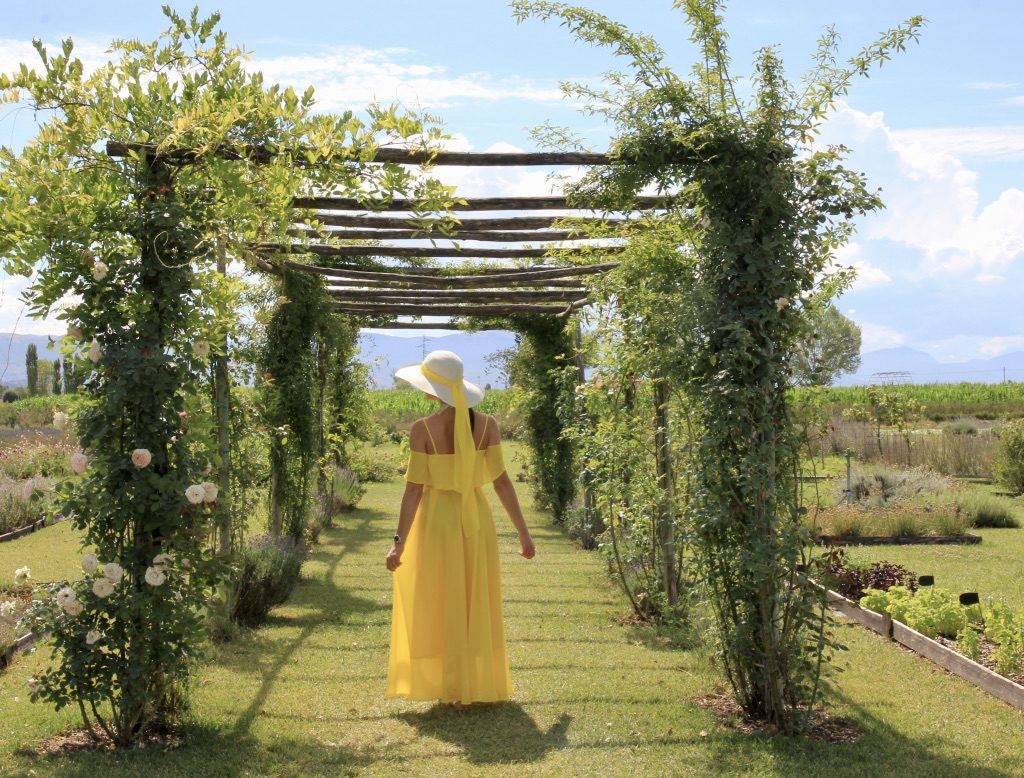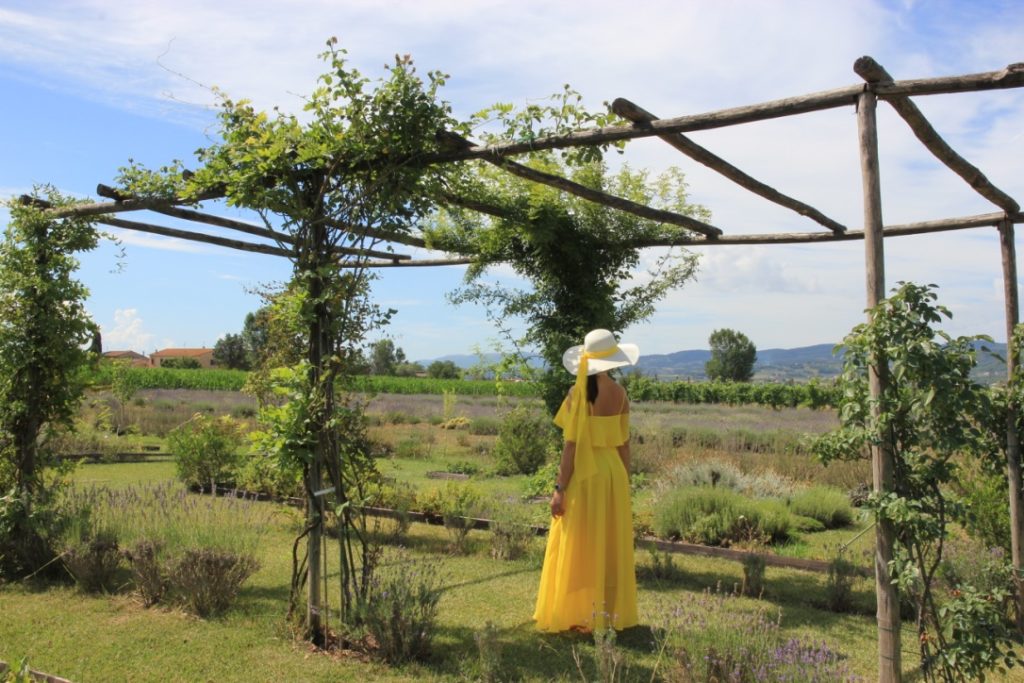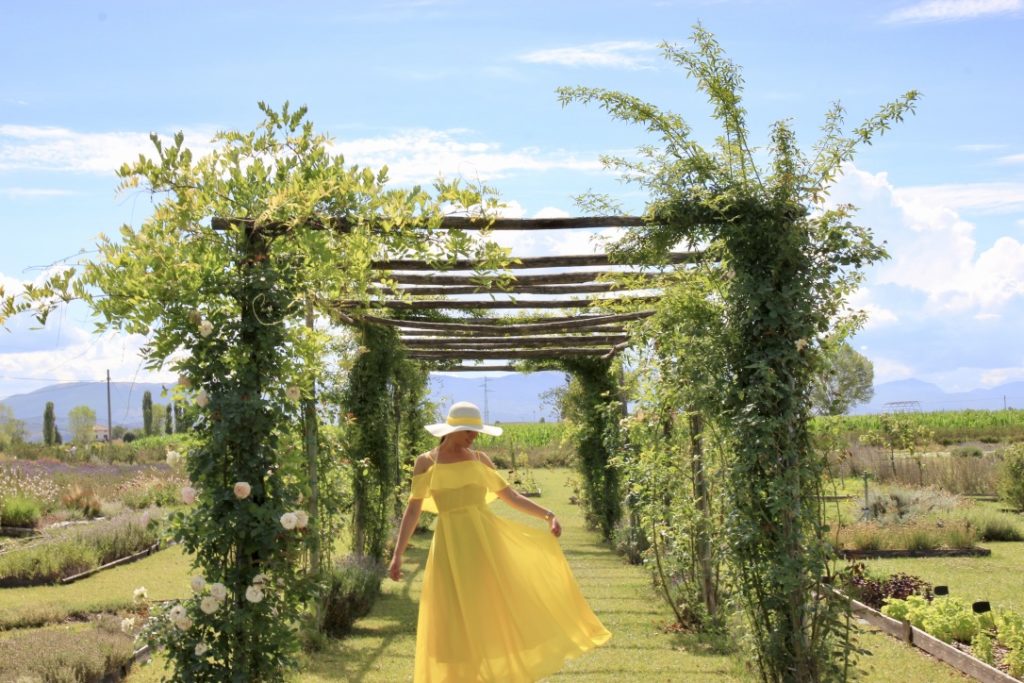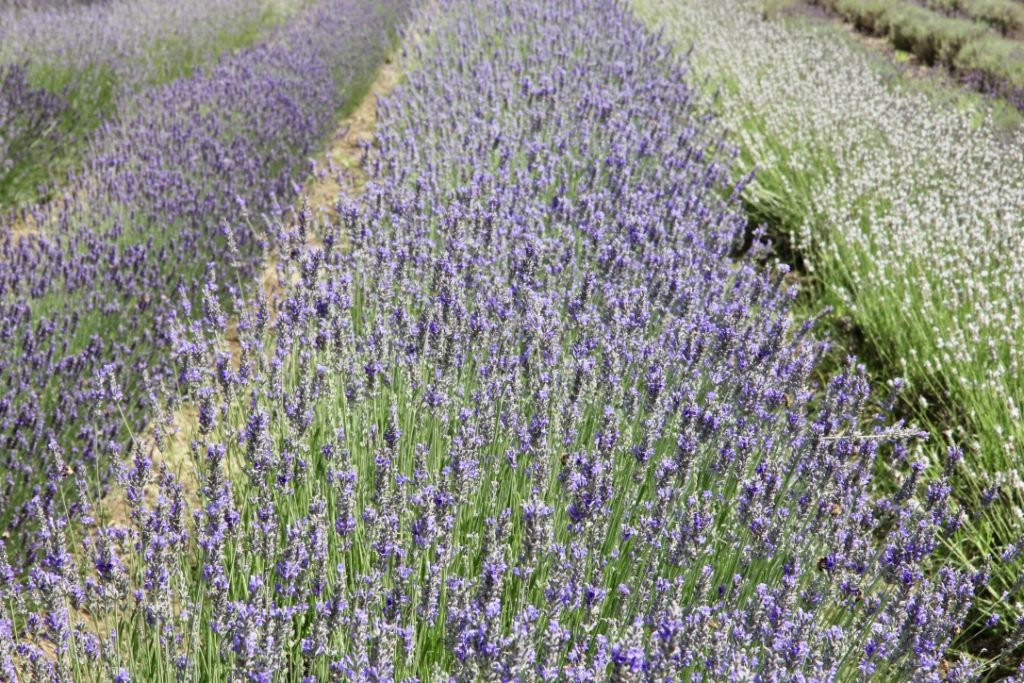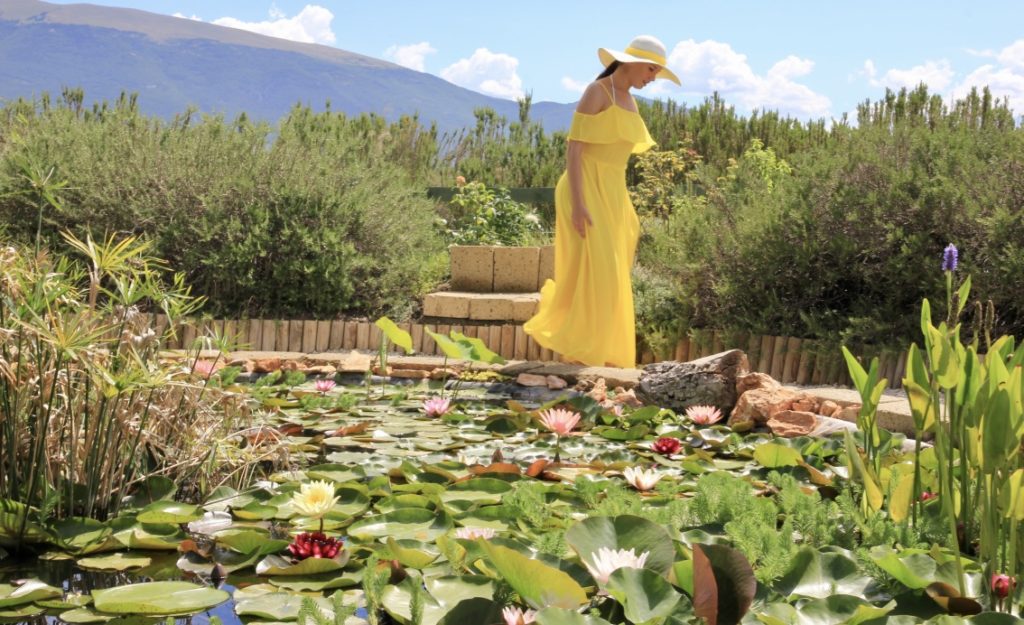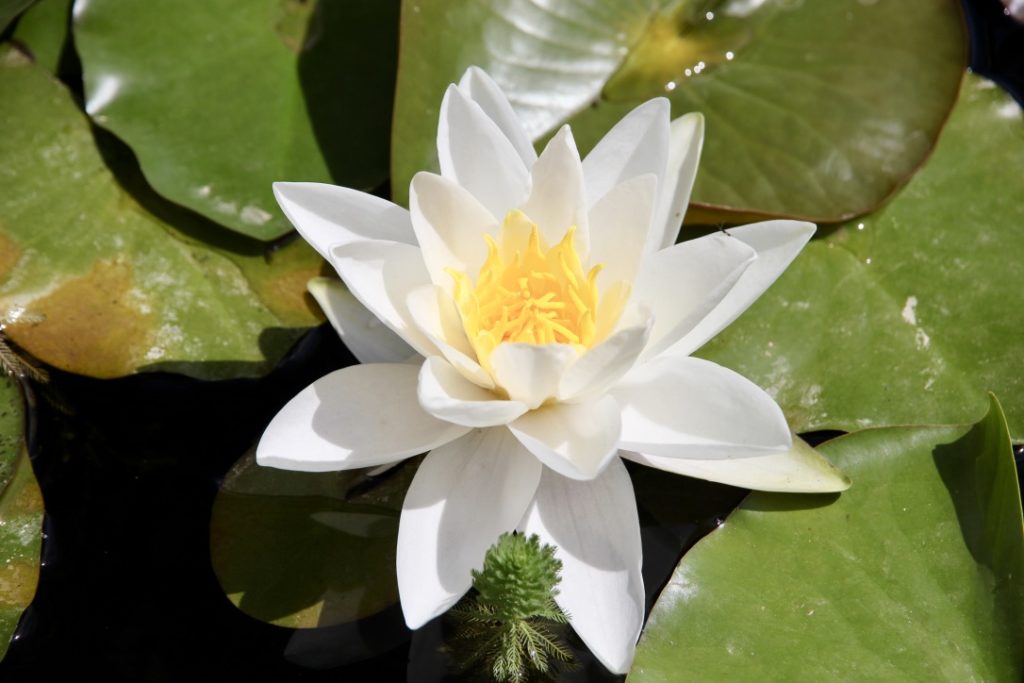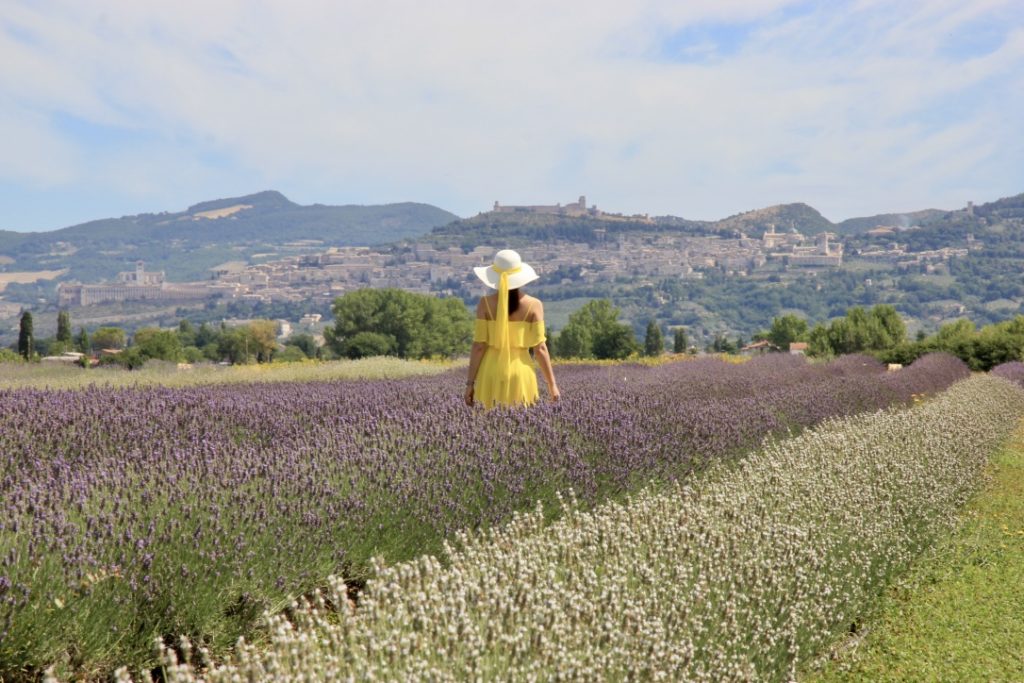 I conclude my post telling you that this lovely garden organizes the sage festival in October. Furthermore, the dates for the lavender festival in 2018 are already fixed. You can find more information visiting this web page https://sites.google.com/site/illavandeto/.
Few words about my dress: as I wrote in the post about Assisi and Spello https://www.travellingwithvalentina.com/en/travel/assisi-e-spello-umbria-italia/  , I designed the yellow dress that I was wearing and a professional seamstress tailored it.