Today I will tell you about my visit to the Marmore Falls, maybe the most charming Italian falls, which are located near Terni, in Umbria (an Italian region). After my visit to the Assisi Garden and the village of Spello, here are the links of both posts https://www.travellingwithvalentina.com/en/travel/lavandeto-di-assisi-umbria-italia/ https://www.travellingwithvalentina.com/en/travel/assisi-e-spello-umbria-italia/, I drove to Marmore Falls. A lot of European poets and authors were impressed by the magnificence of these falls. In Childe Harold's Pilgrimage, the famous English poet Lord Byron described these Italian falls horribly beautiful.
Here the official webpage of these breathtaking falls so as to find all the information you will need for planning a visit (tickets, timetables, and so on) http://www.marmorefalls.it.
I bought the entrance ticket there, I then took part of a 30 minute-guided tour. I then walked along two paths (number 3 and number 2), both of them run along the wild stream of the fall.
Useful advices:
I recommend you spend a couple of hours inside the Marmore Falls Parc;
I strongly recommend you read carefully the opening hours of the water;
You should wear trekking shoes and comfy clothes;
Dogs are welcomed inside (my dog Leo visited the Falls with me);
There are toilettes inside the Marmore Falls Parc.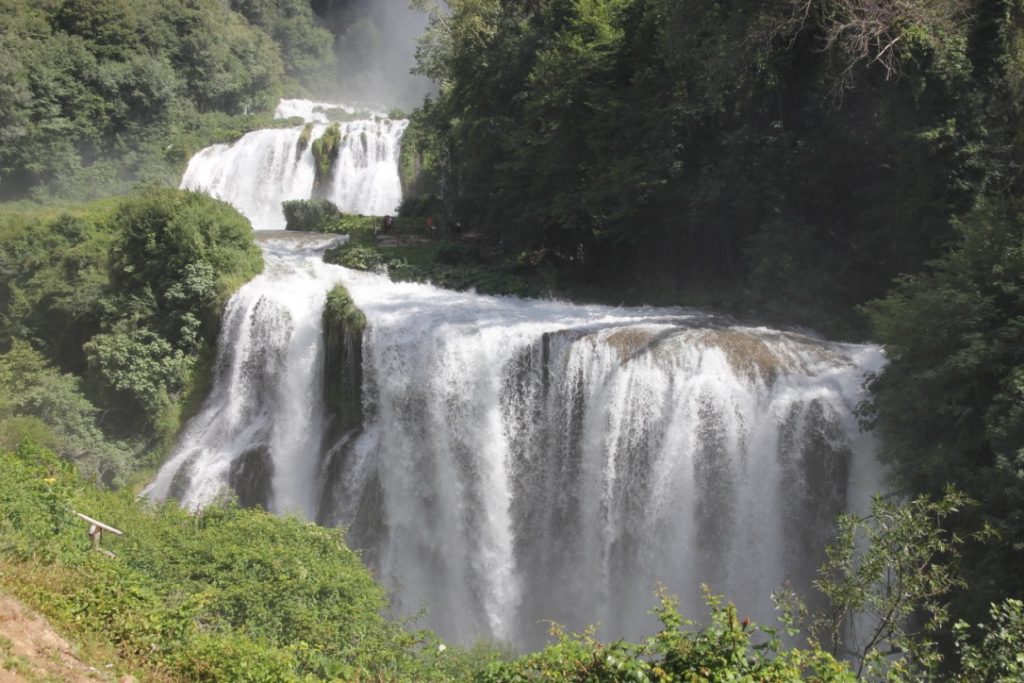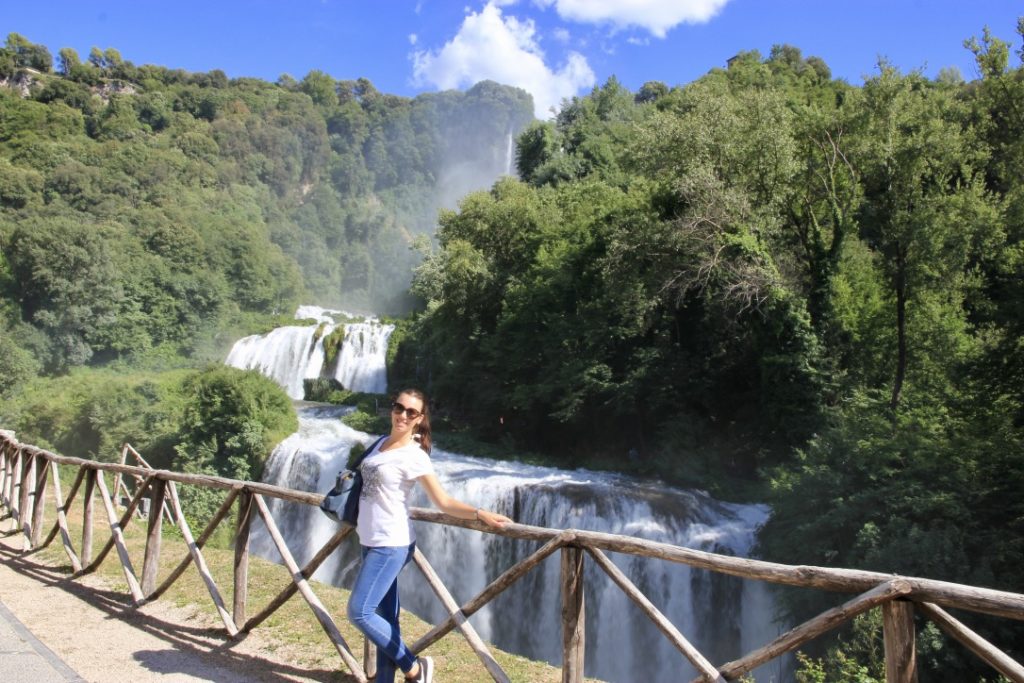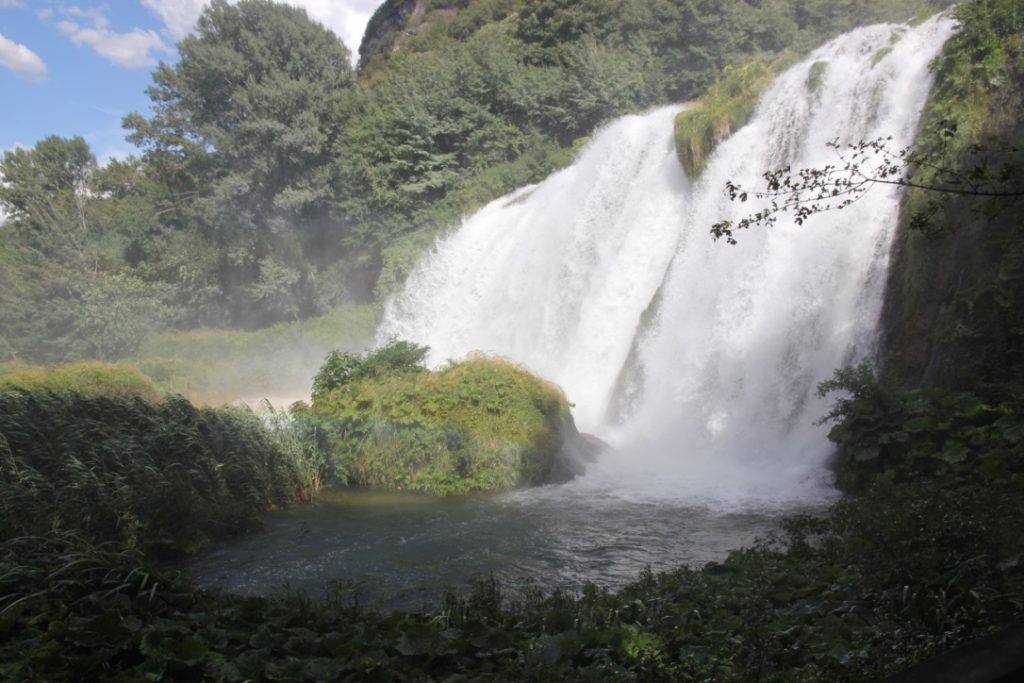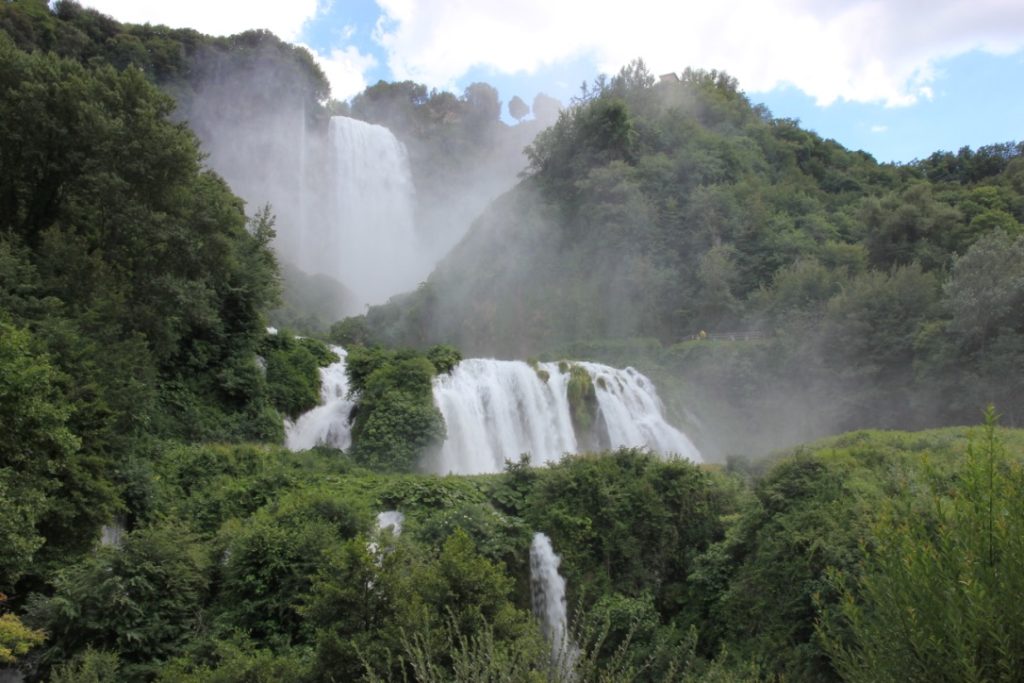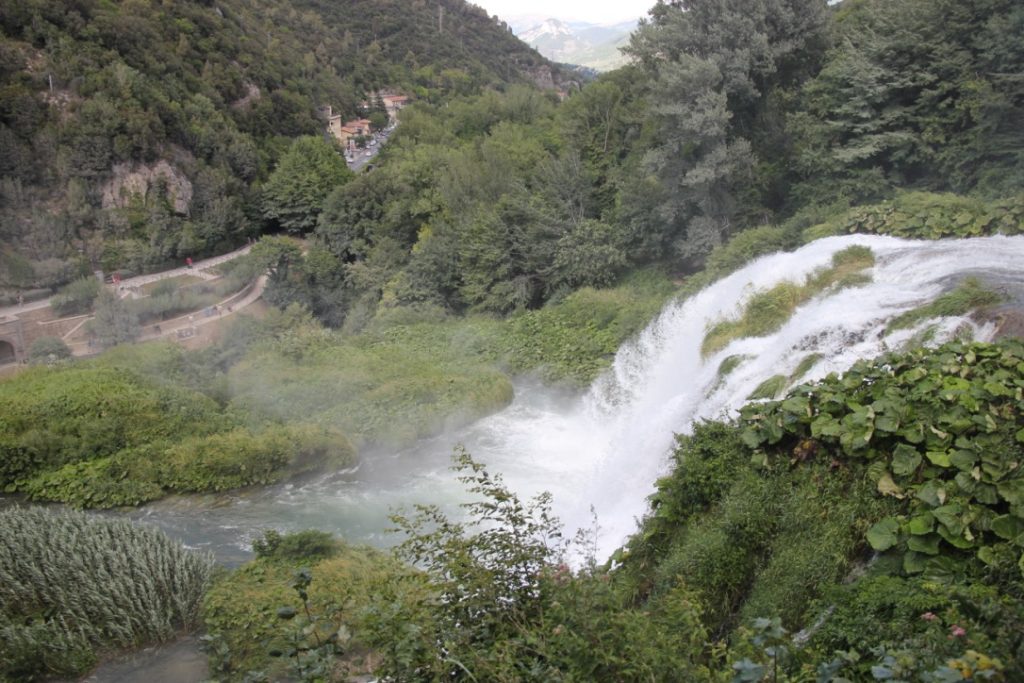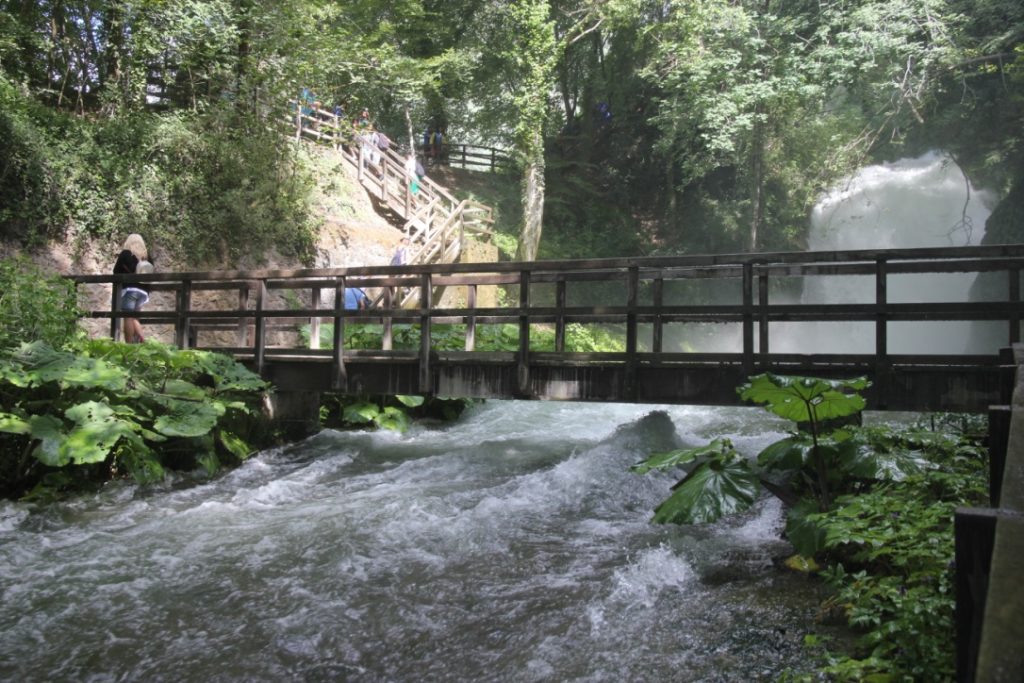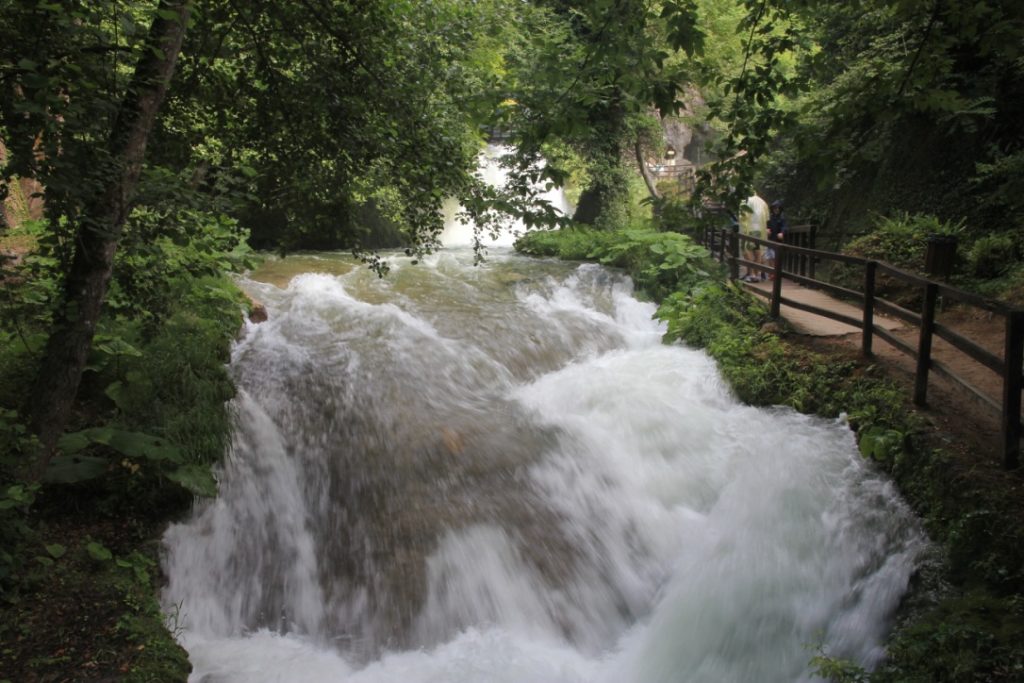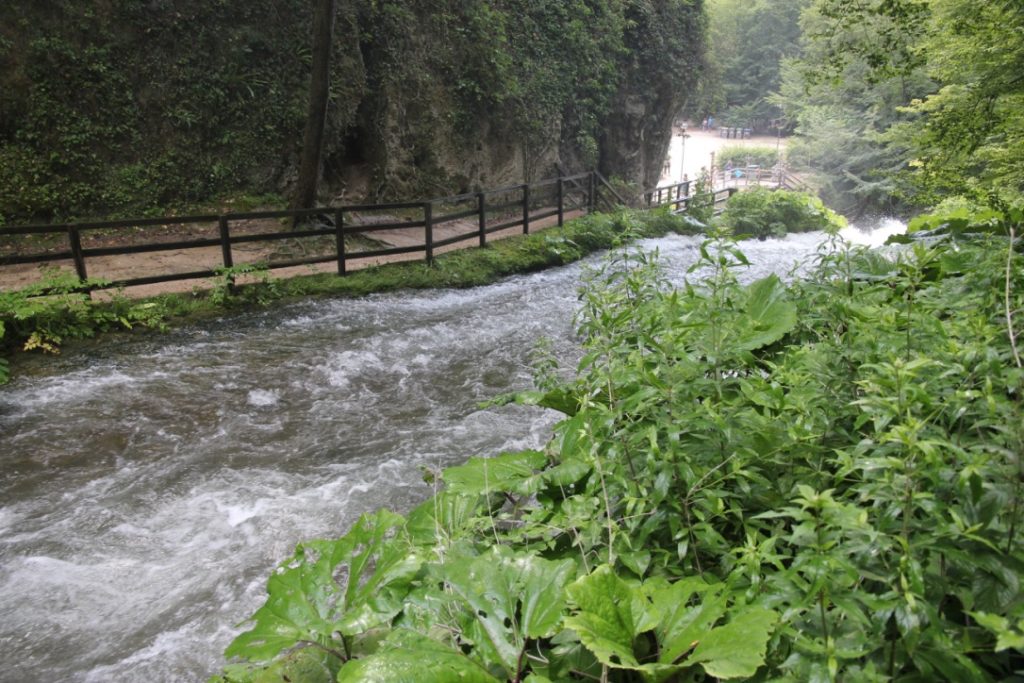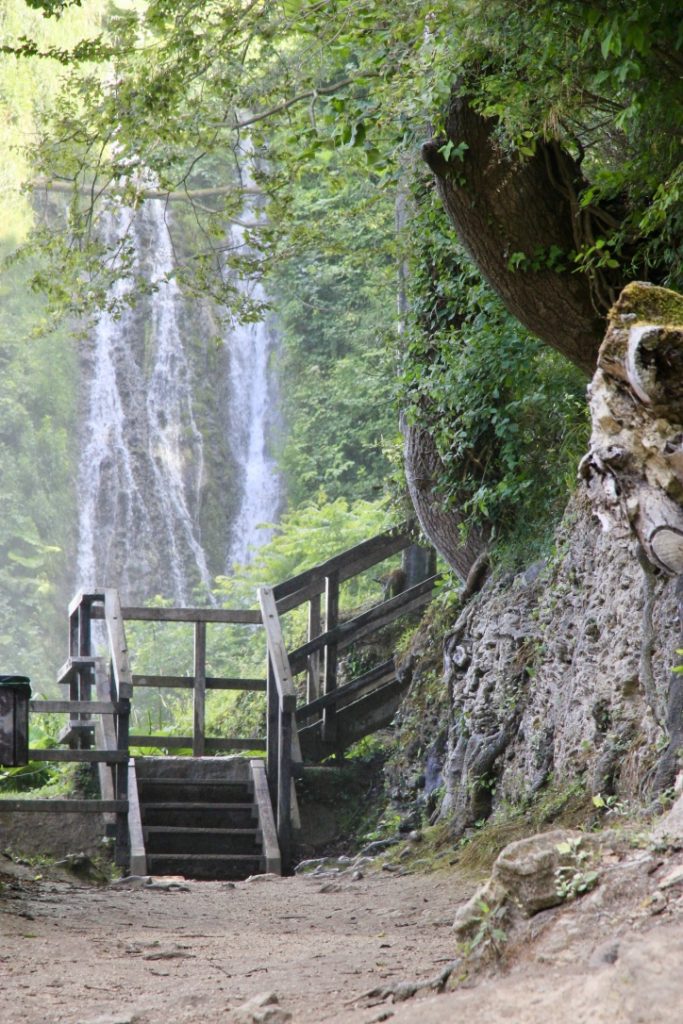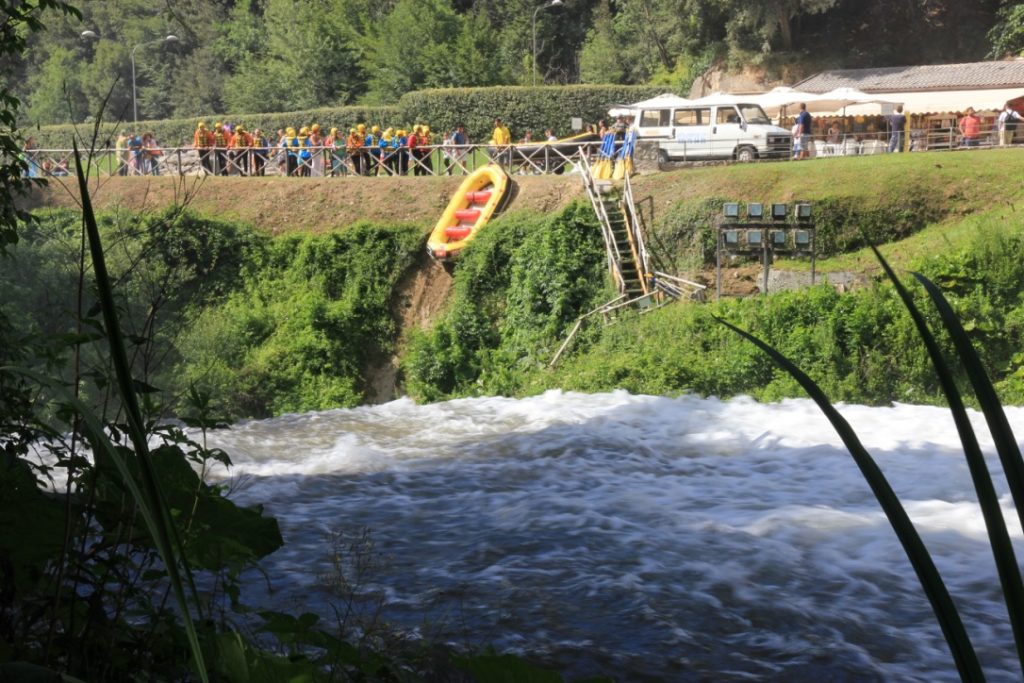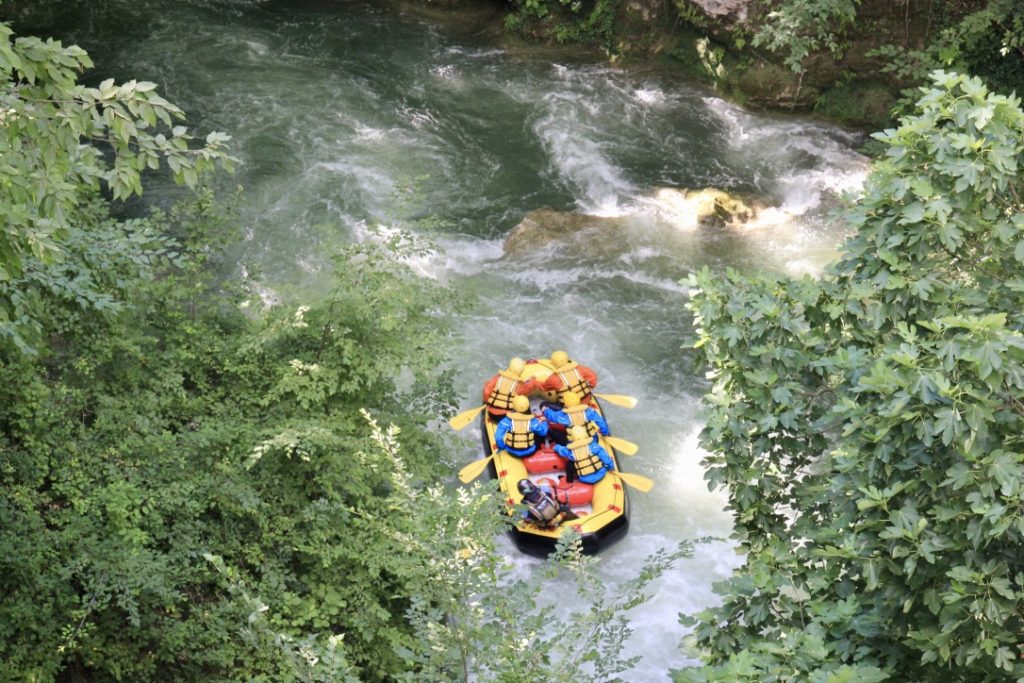 Lord Byron's square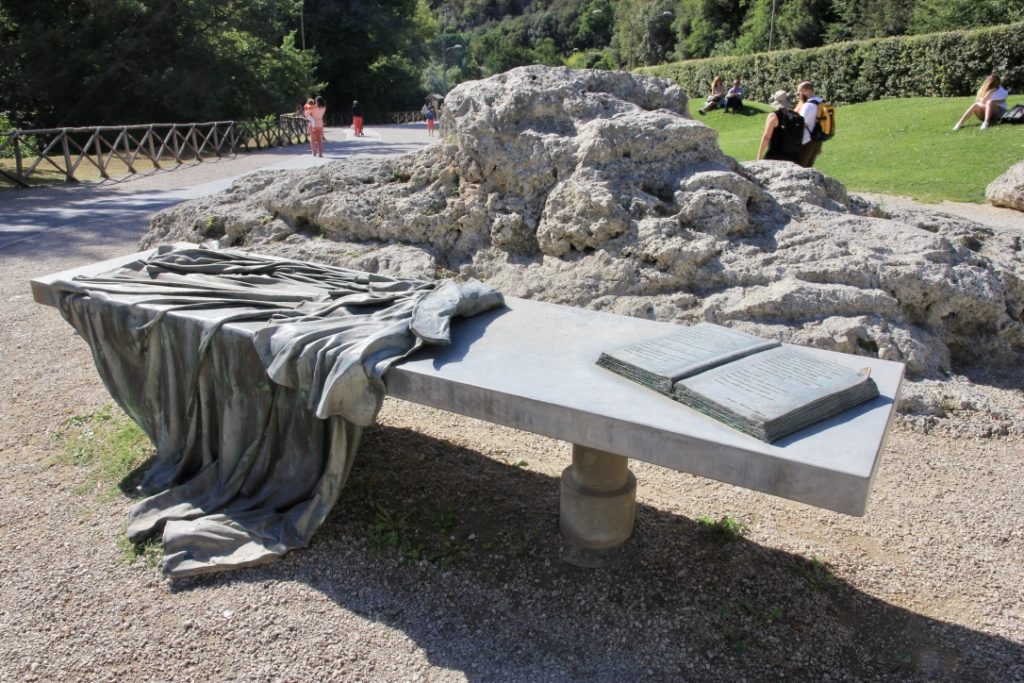 Leo visiting the Marmore Falls