As I wrote in the previous post, the view at the Giotto Hotel Assisi was beautiful. For those who are interested in reading it, here's the link https://www.travellingwithvalentina.com/en/travel/weekend-umbria-italy/ 
Before leaving the hotel, I enjoyed the hearty breakfast and the view, in fact some pictures of me were taken here so as to show you this long-yellow dress that I designed weeks ago and a profesional seamstress tailored for me. I then walked through the clean streets of Assisi, very quiet in the early morning. I spent the morning visiting a charming garden in Assisi, where a lavender festival was celebrated (I decided to dedicate a post about this garden and its lavender field, so soon I will publish a post about it).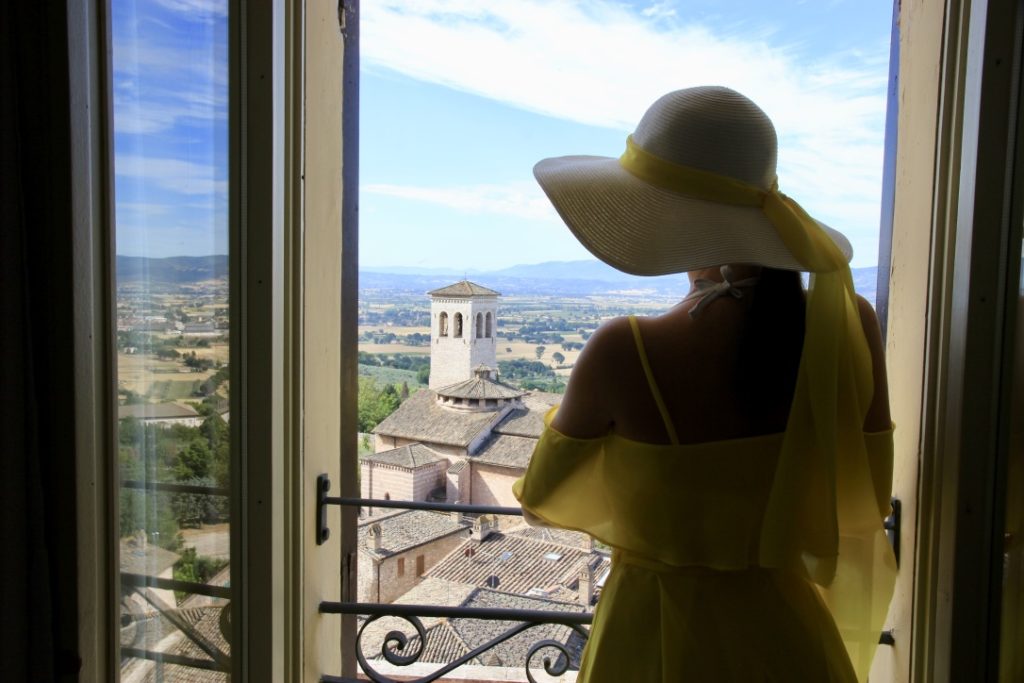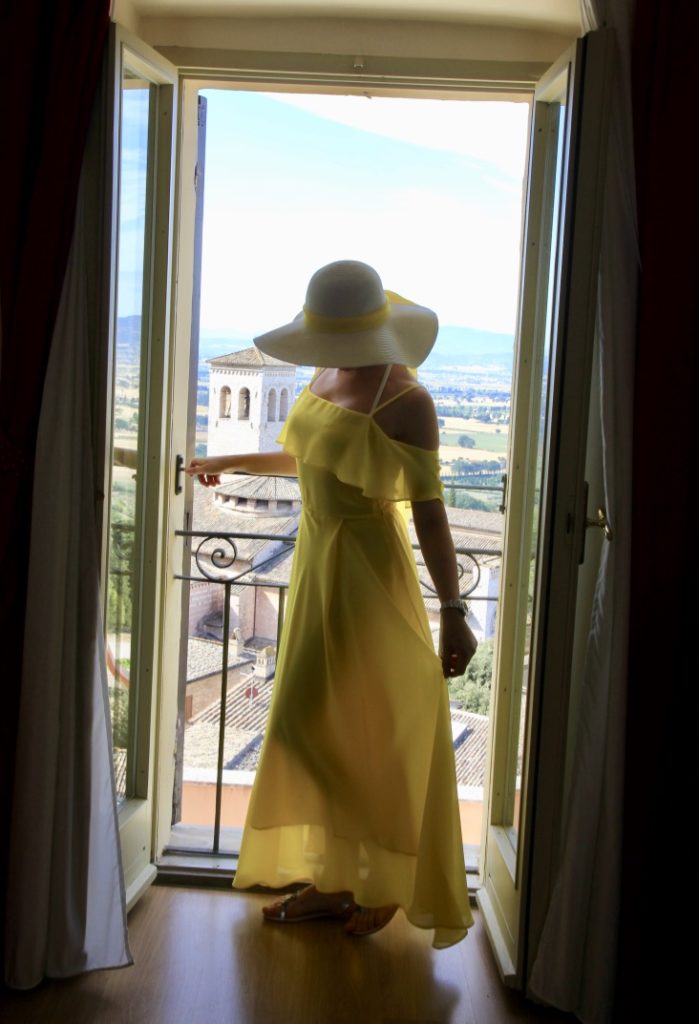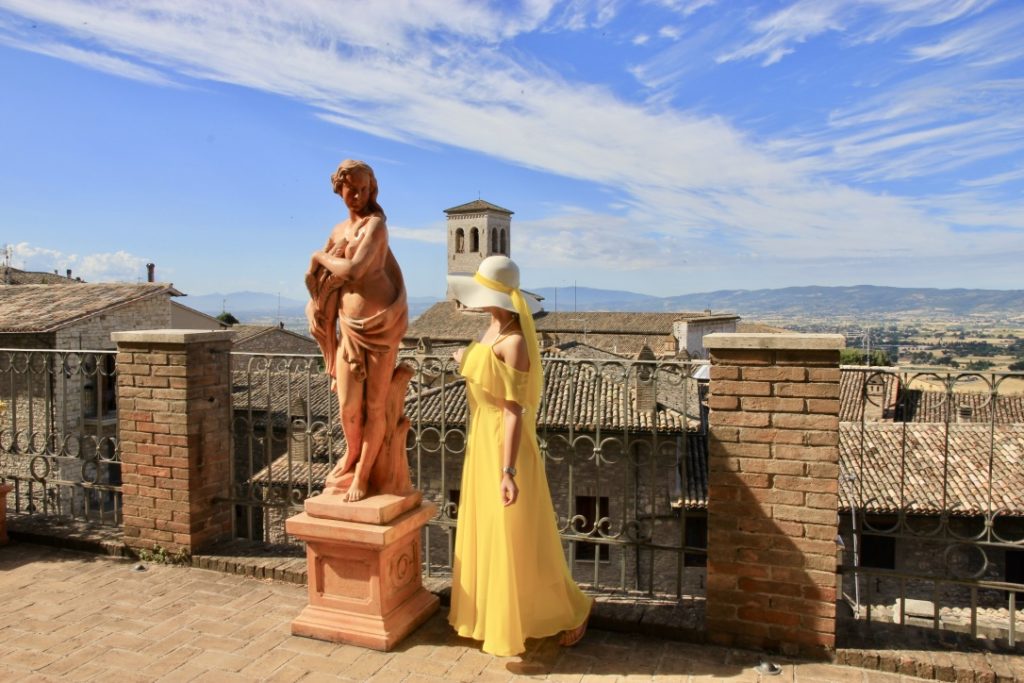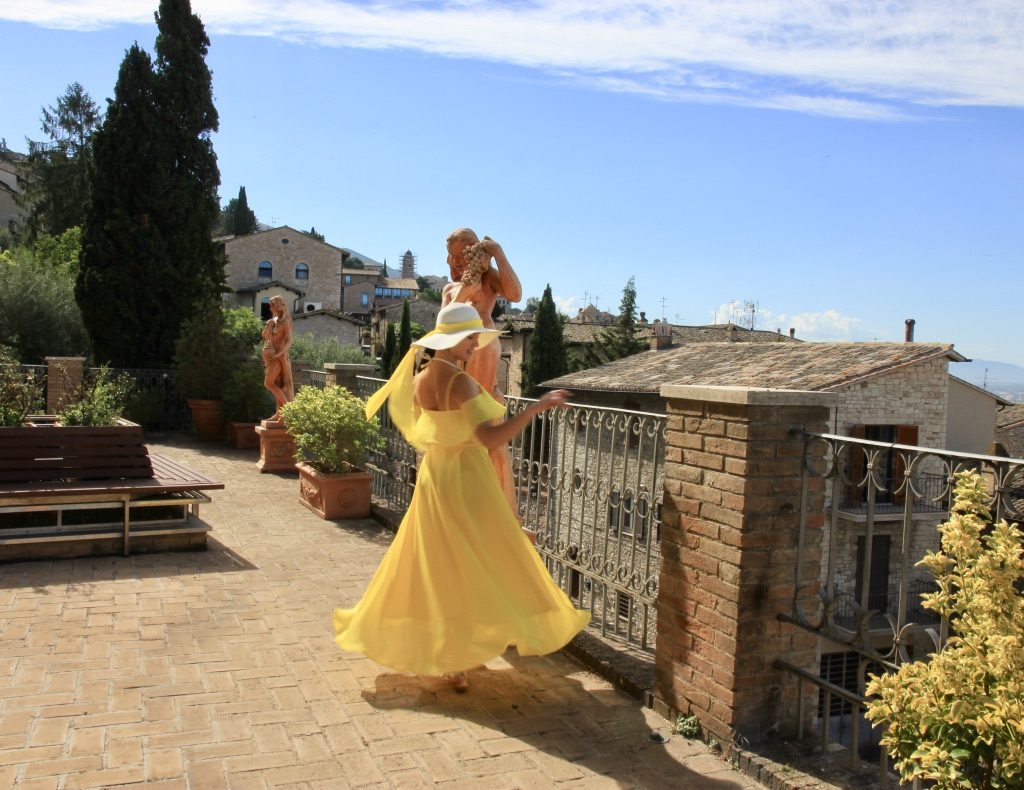 Saint Francesco's Basilica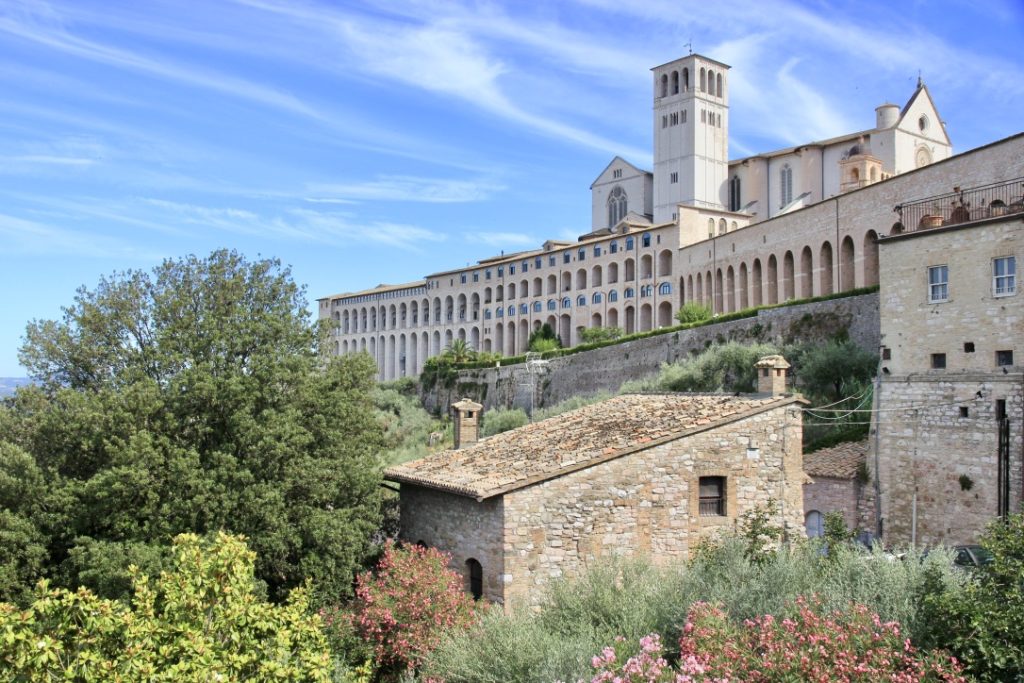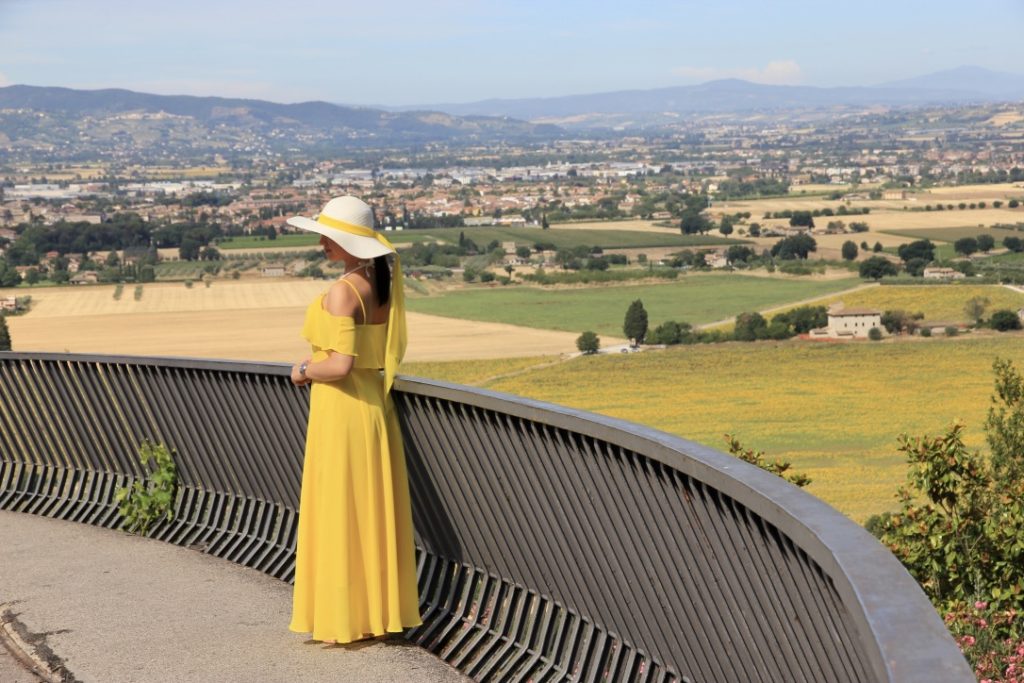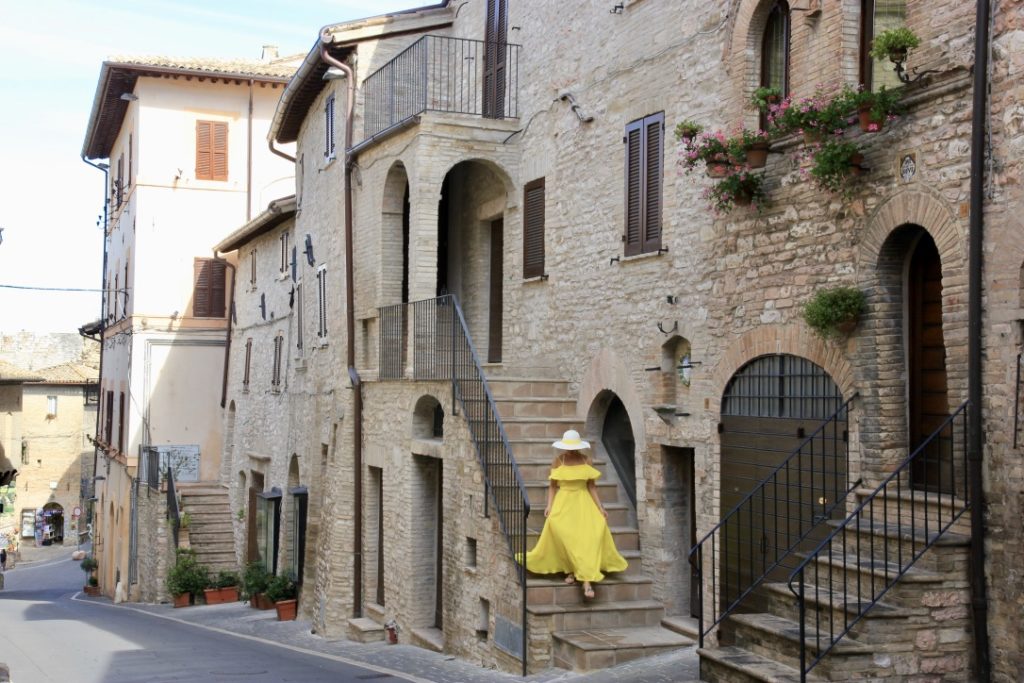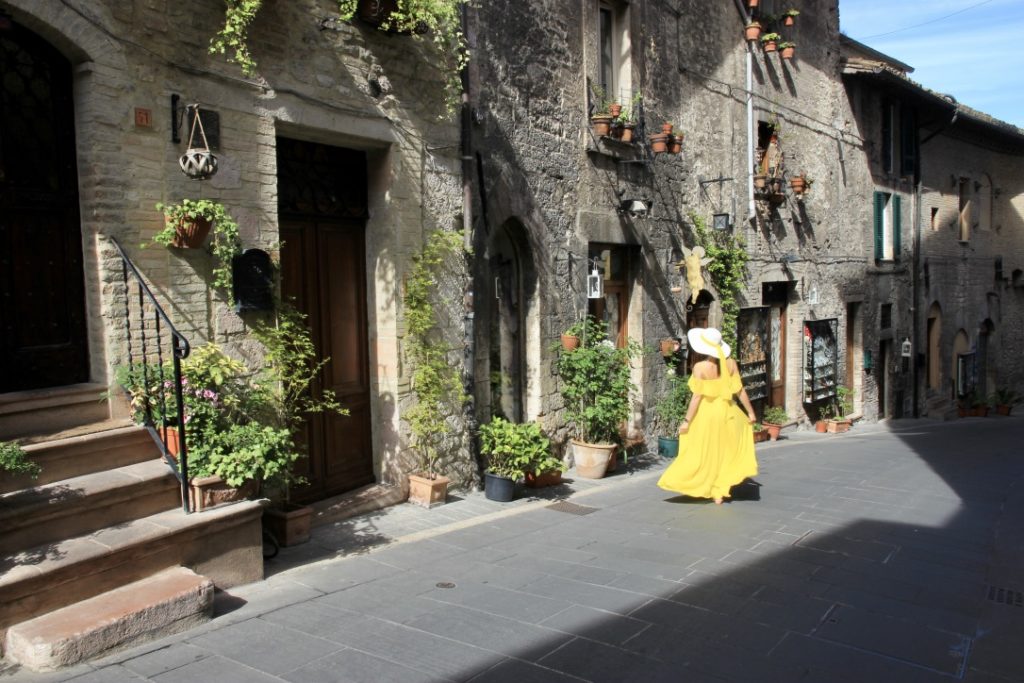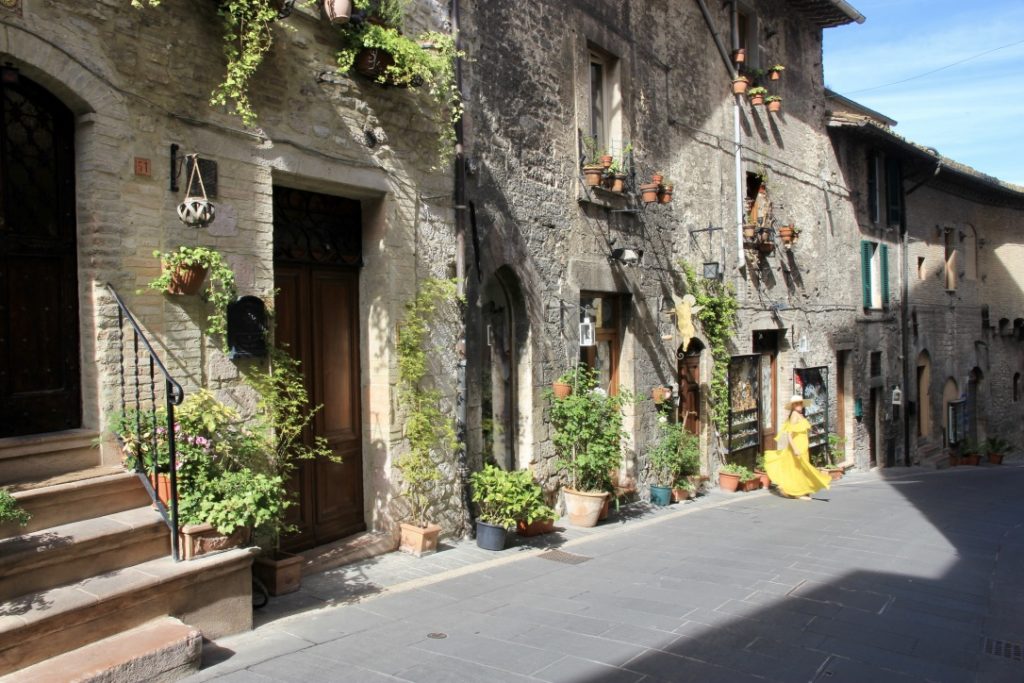 In the early afternoon I visited Spello, a small village known for its flowers festival. In fact, every year in summer a contest is organised in order to reward the windows, the balconies, and the alleys best decorated by flowers. Every corner in Spello is enriched with scented and colored flowers and charming wreaths.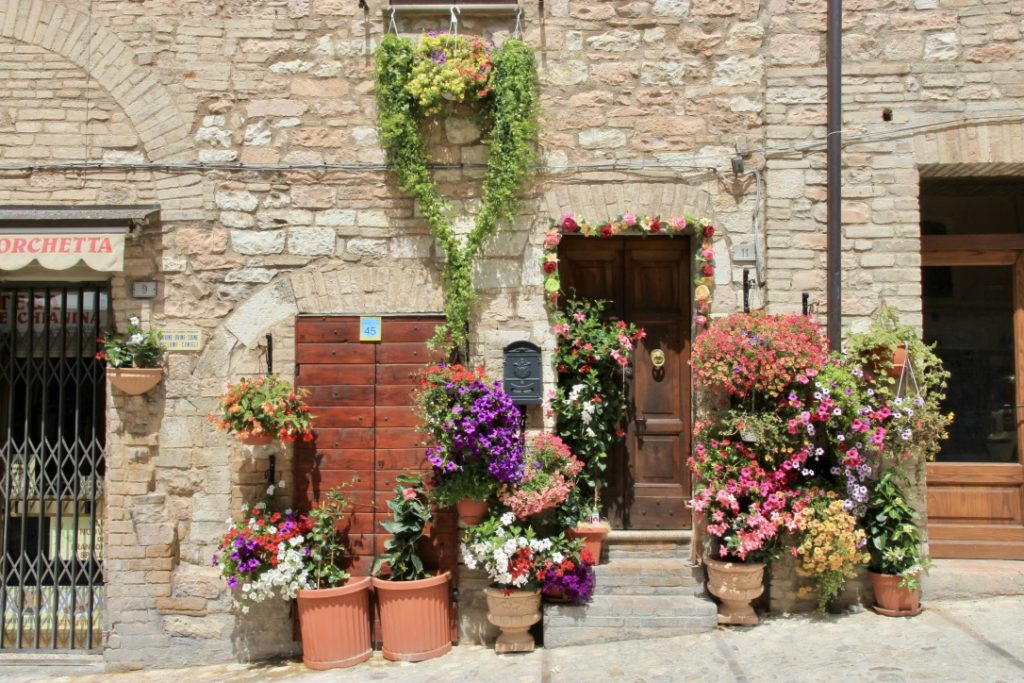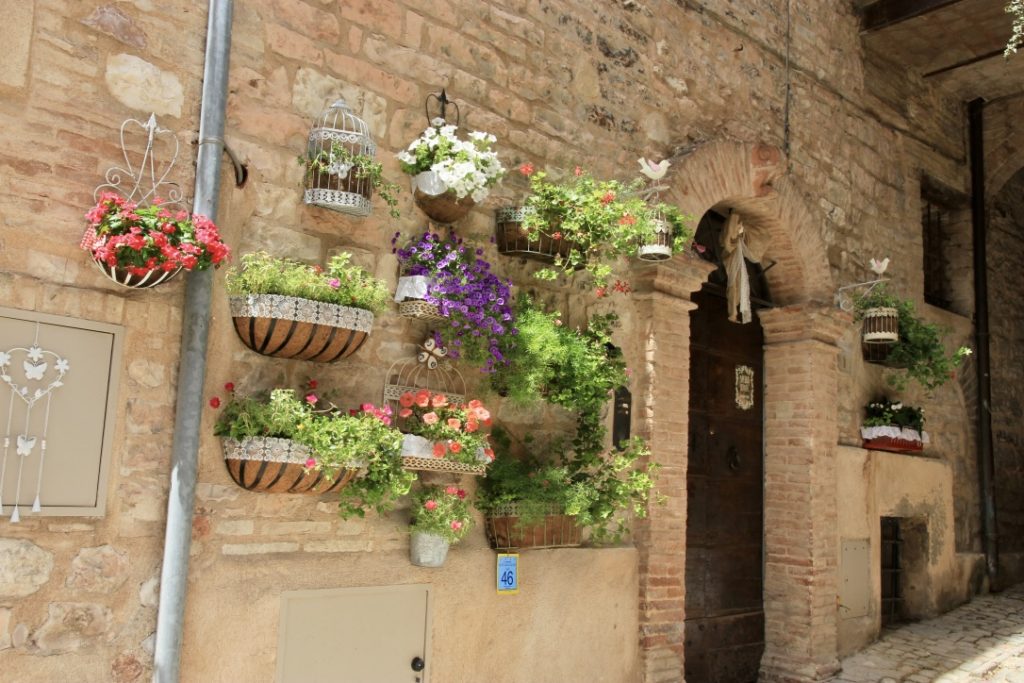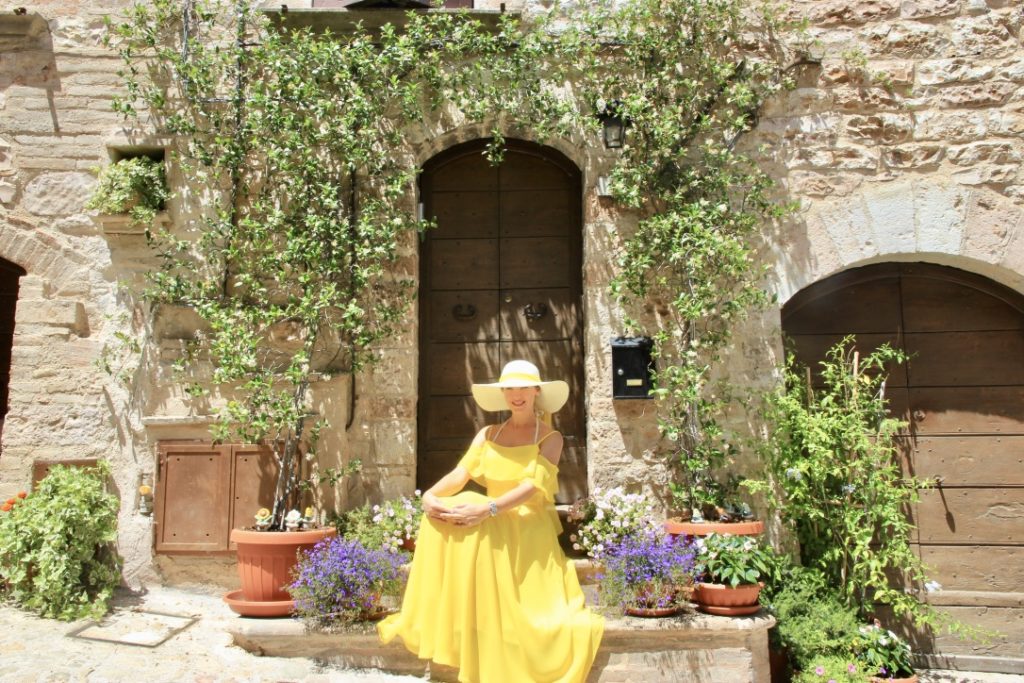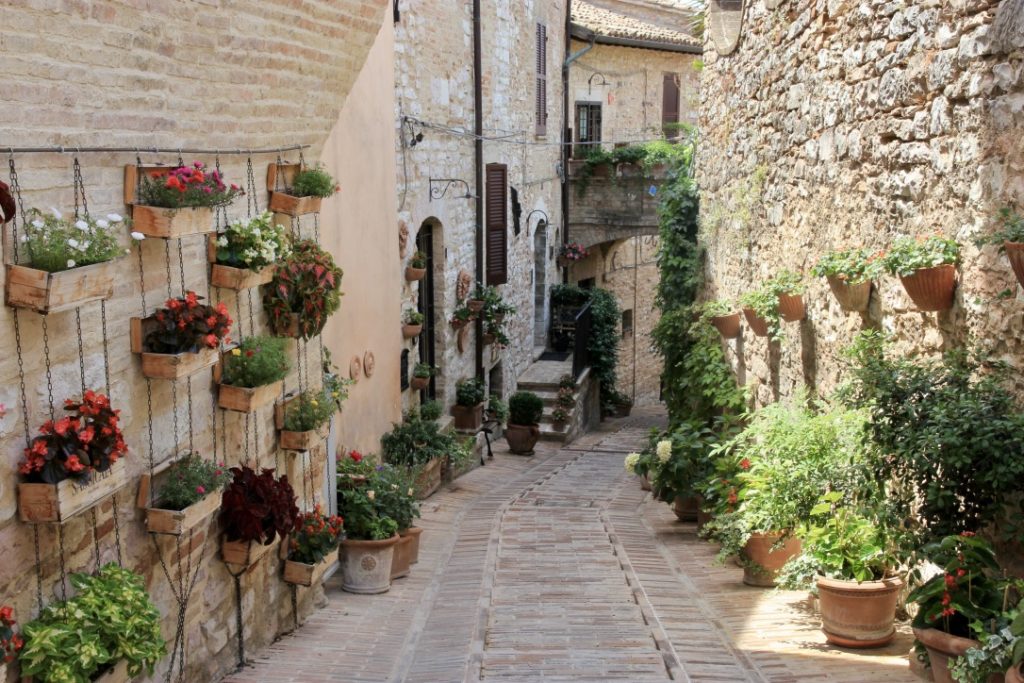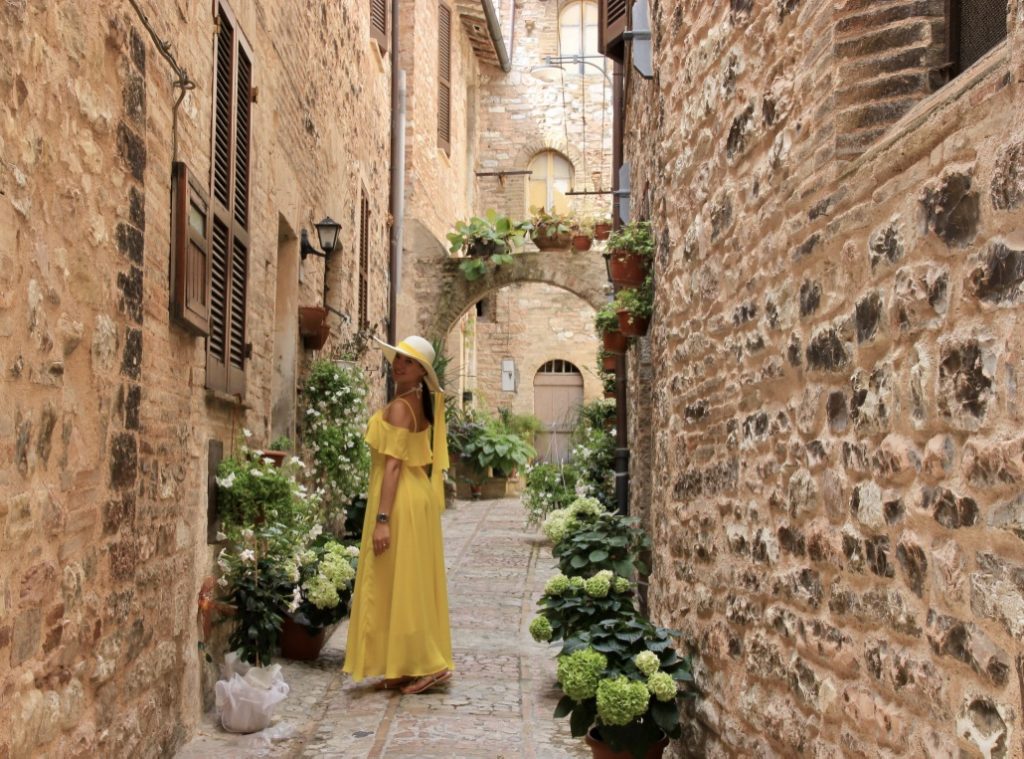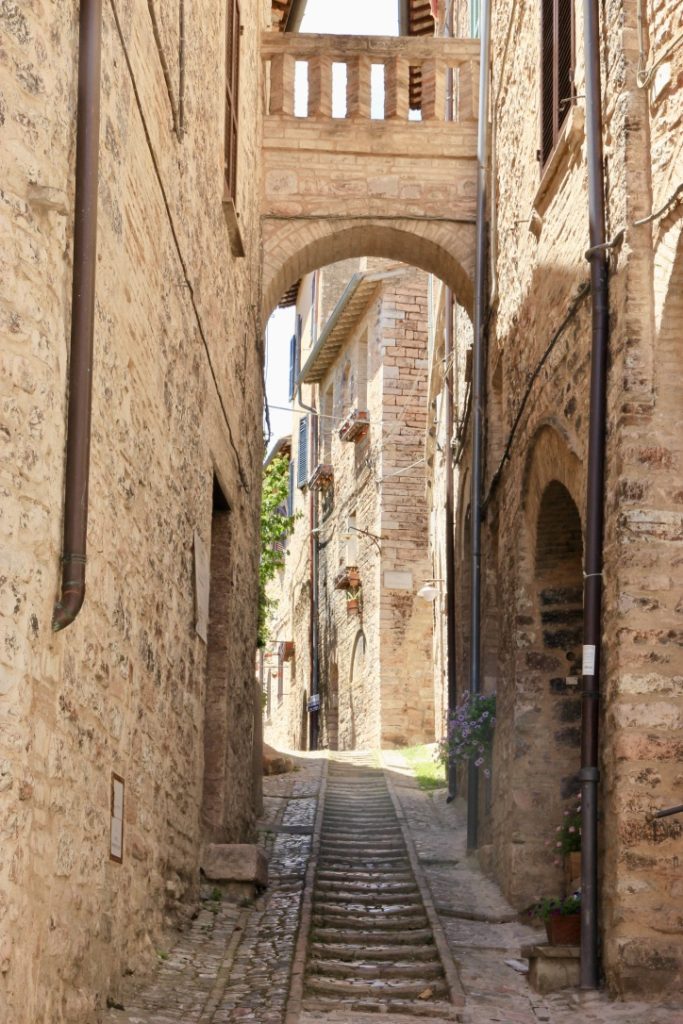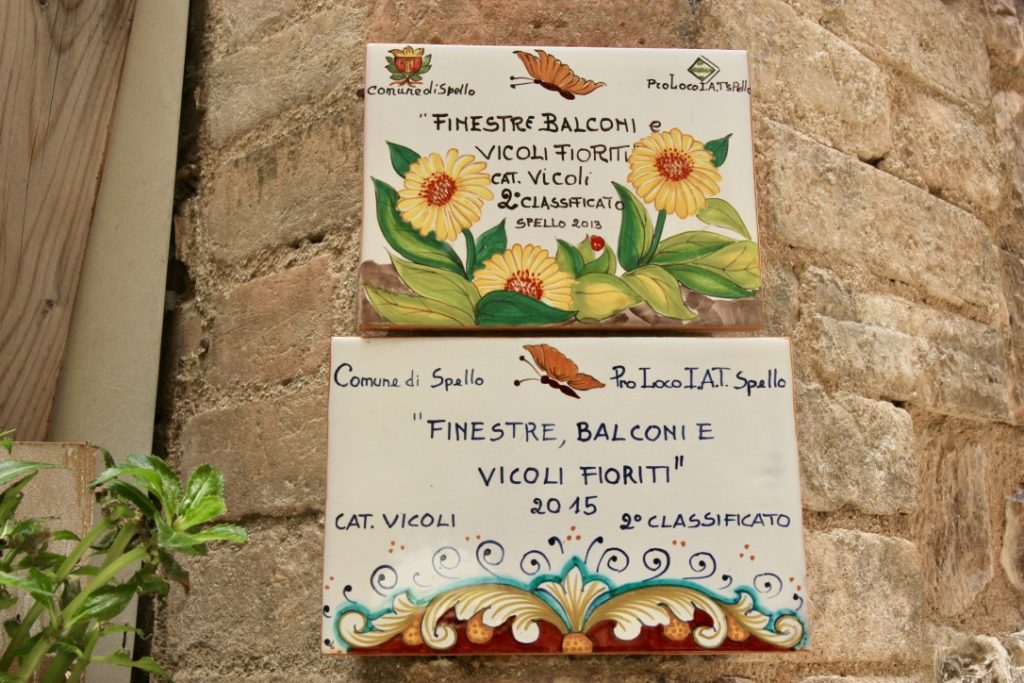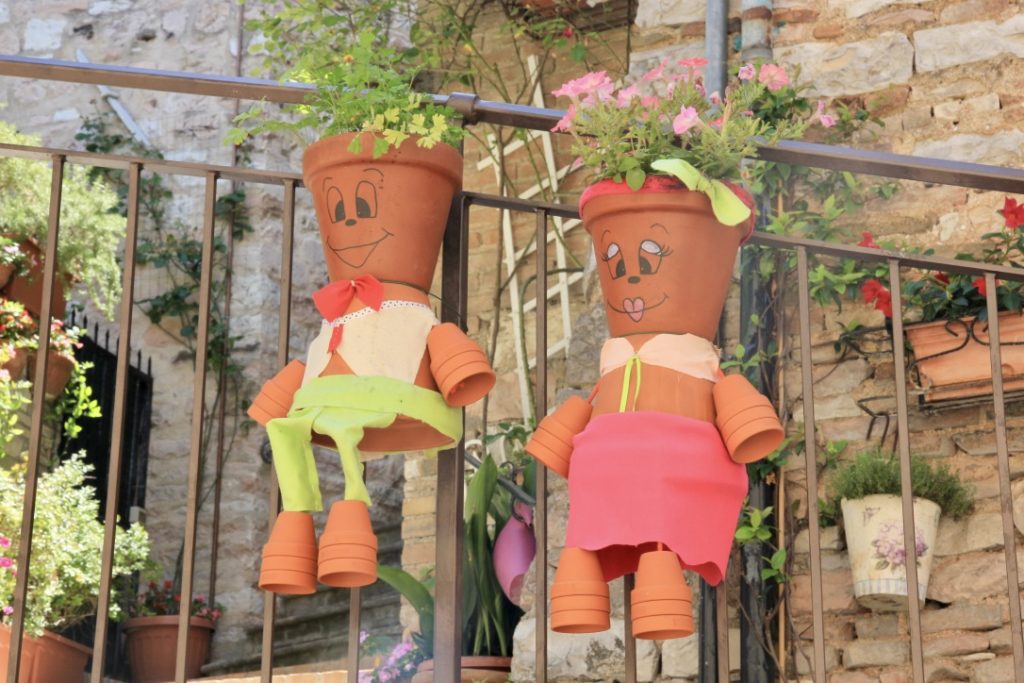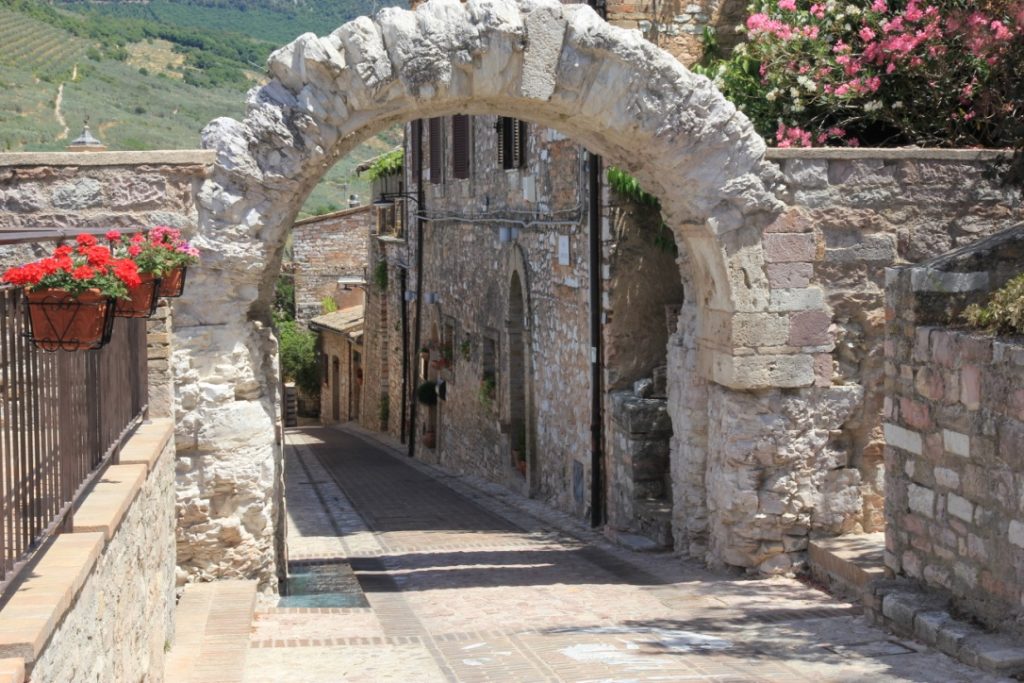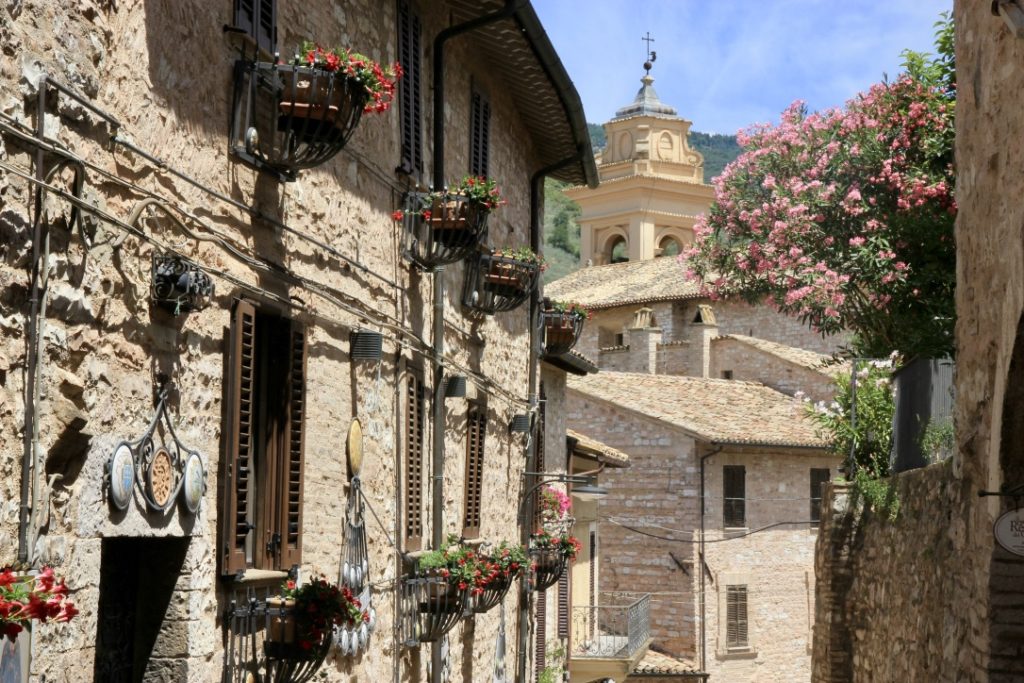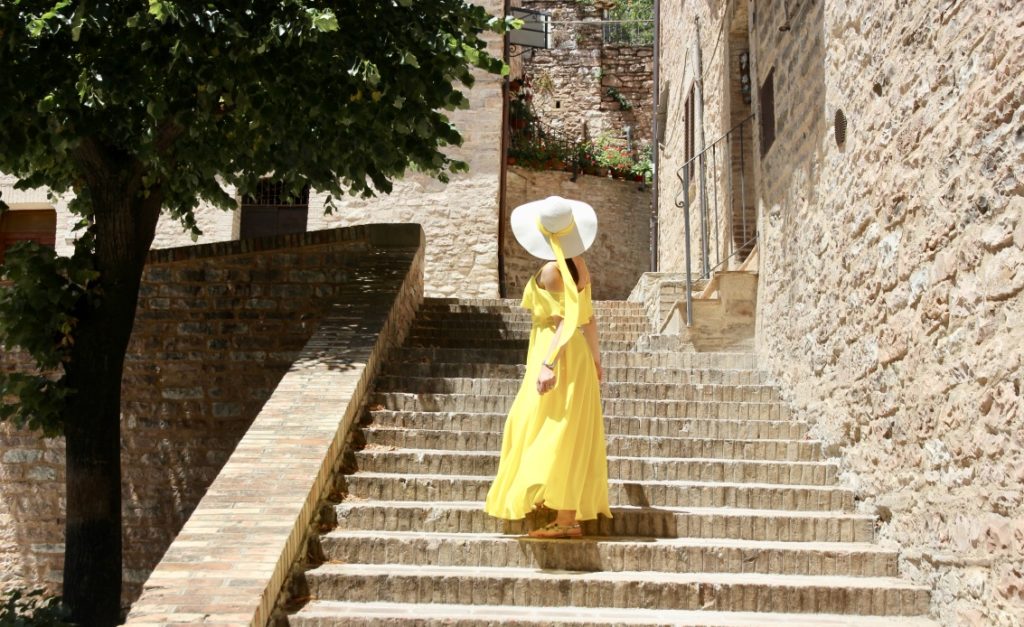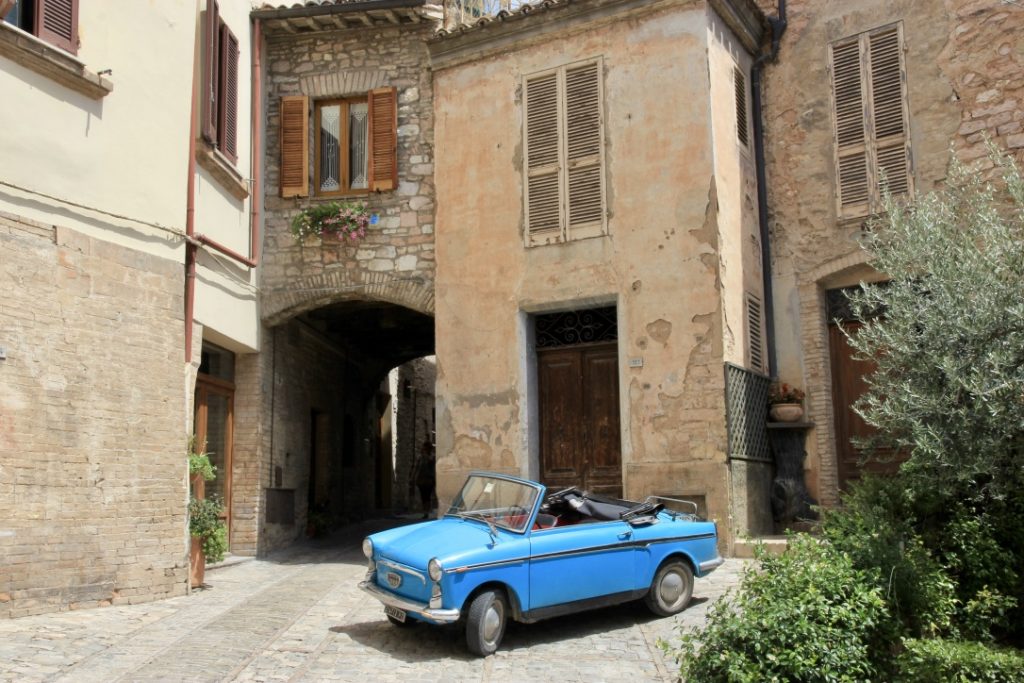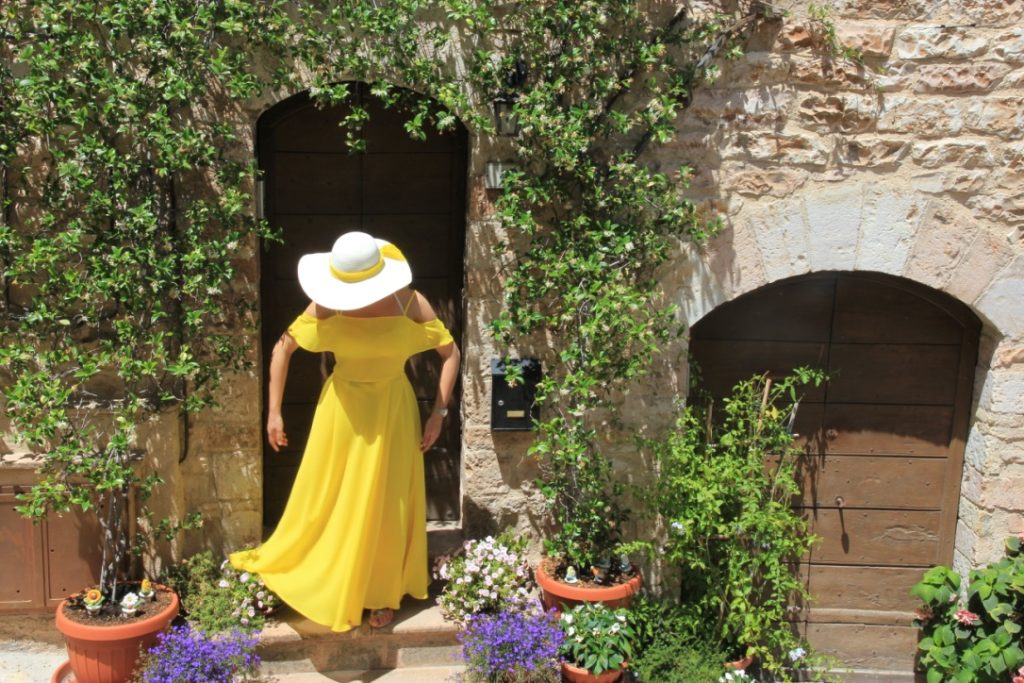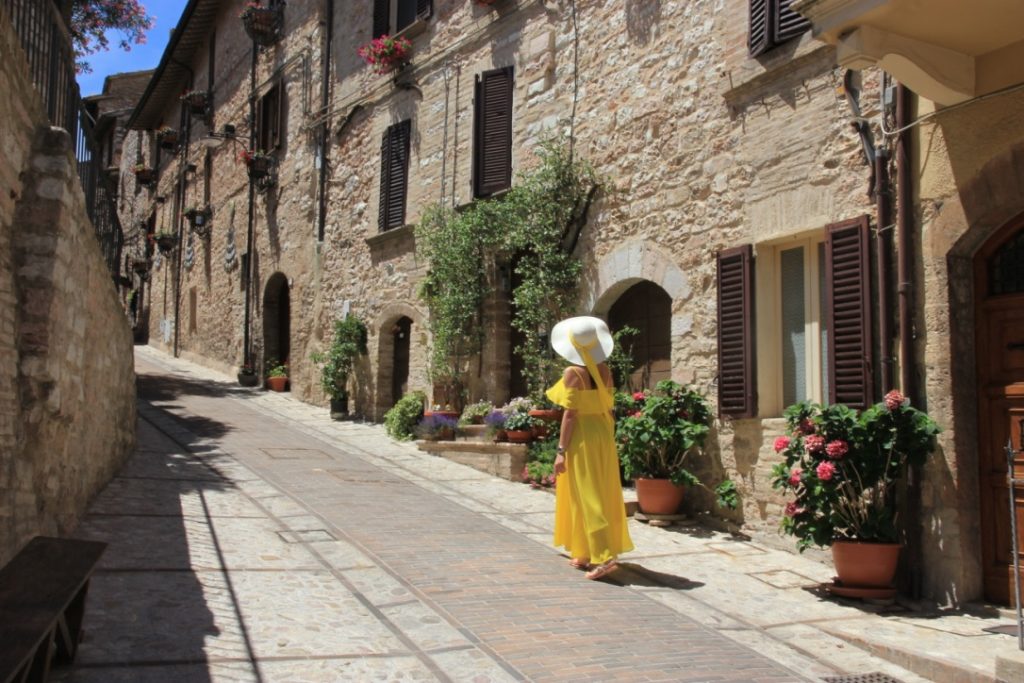 After a pleasant walk through these quiet alleys, I finished my mini tour in Umbria at the Marmore Falls, which are 60 kilometres away from Spello. I will talk about my afternoon there in the next post.