Today I will publish a post about one of my favourite desserts. I don't like so much sweets, but I really like make them. Here's my tiramisù recipe, an old Italian dessert. The name means "pick me up" due to the fact that this cake was believed to have aphrodisiac powers. In fact, in ancient times, tiramisù was also served in brothels.
Ingredients:
500g mascarpone cheese
4 eggs
strong brewed coffe
100g white sugar
cocoa powder to dust
ladyfingers cookies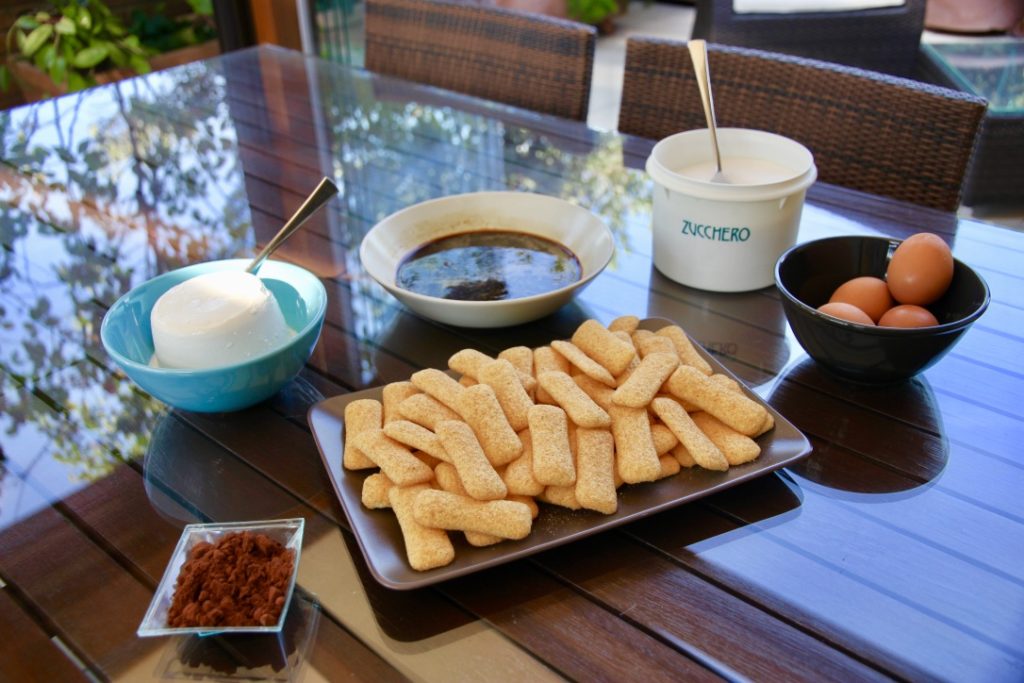 I separated yolk eggs from the egg whites, then I beat the yolk eggs and I added 50g white sugar. In a separate bowl I beat the egg whites and I added other 50g white sugar. I added mascarpone cheese in the bowl of the yolk eggs and I beat again until well mixed.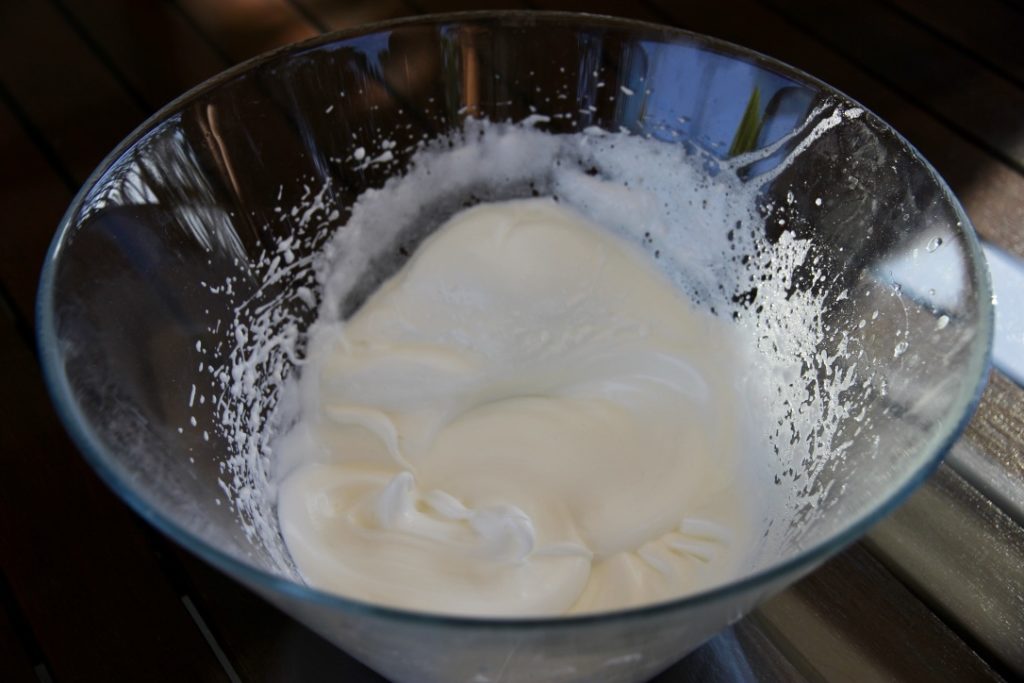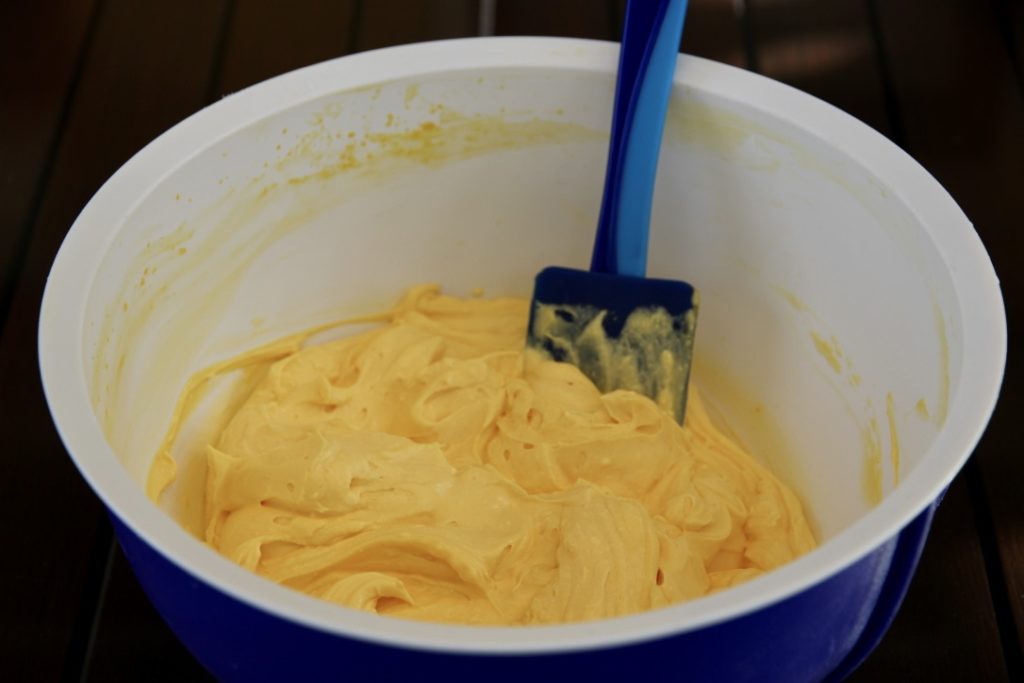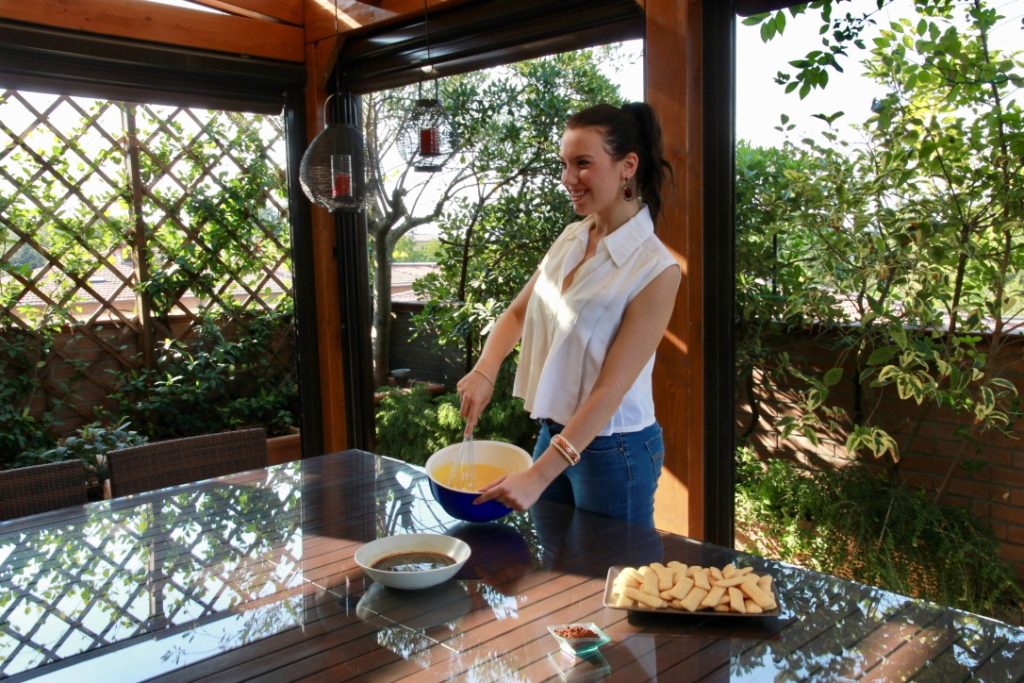 I then added the white eggs gently into the mascarpone cream, taking care not to loose the volume.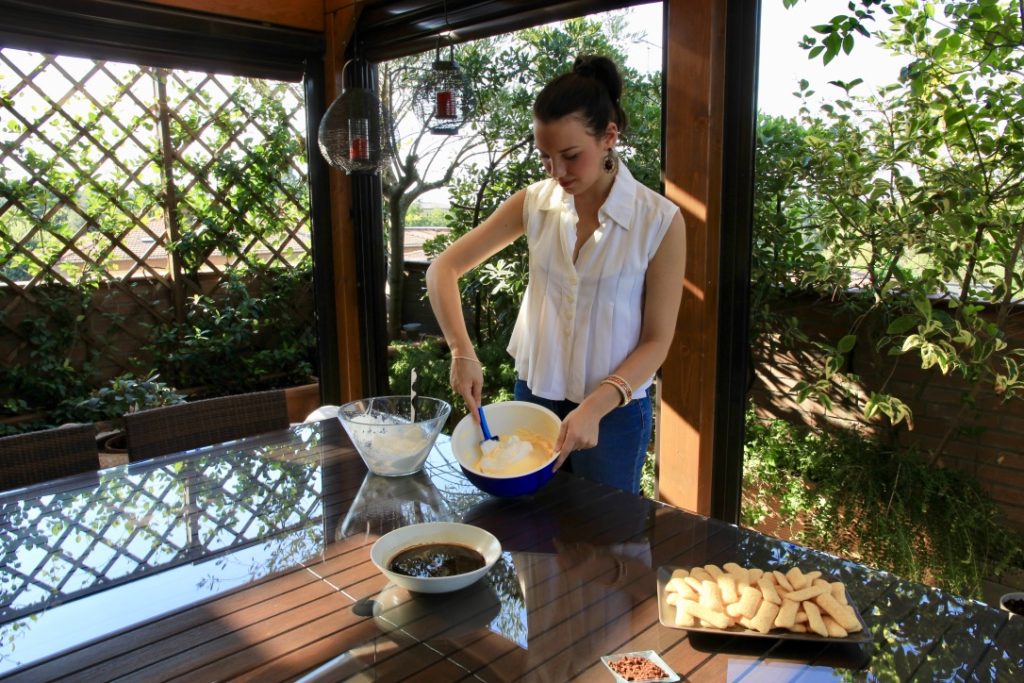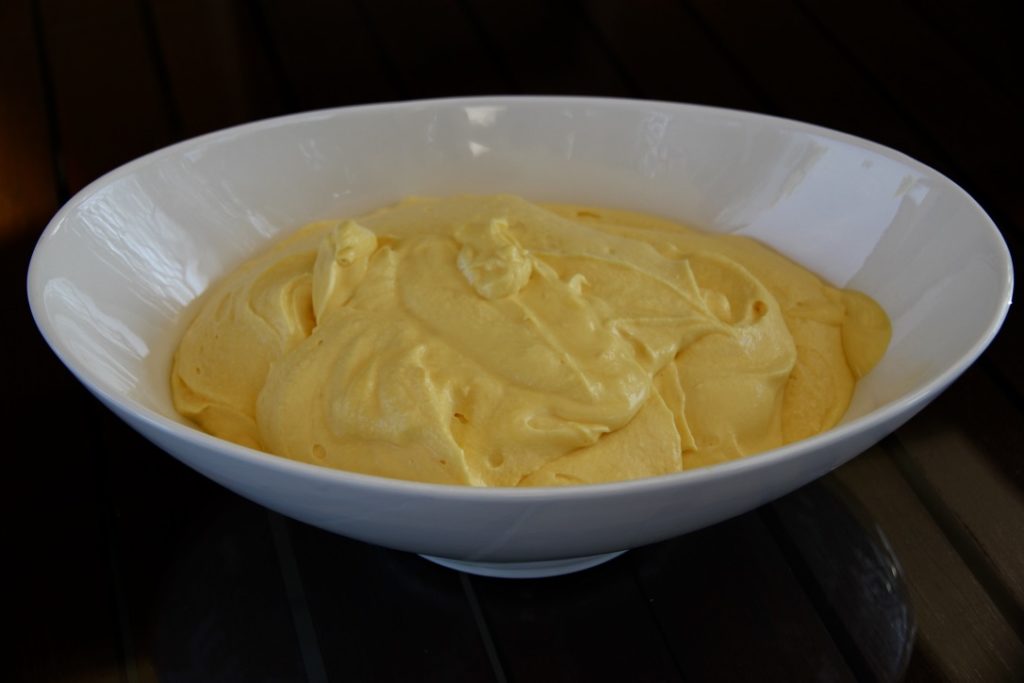 I dipped the ladyfingers cookies into the coffe for about two seconds on each side. I then placed the cookies on the bottom of a dessert glasses. I then covered them with the cream mixture and I repeated the process again. I dusted the top of the dessert with the cocoa powder. I put my cake in the fridge and I left it about one day.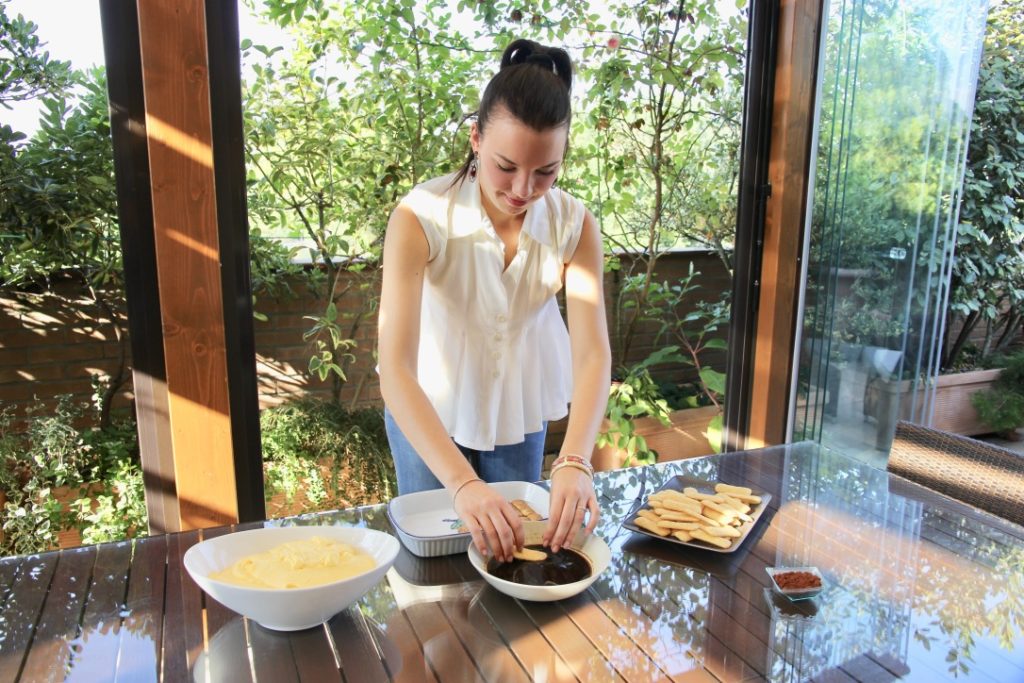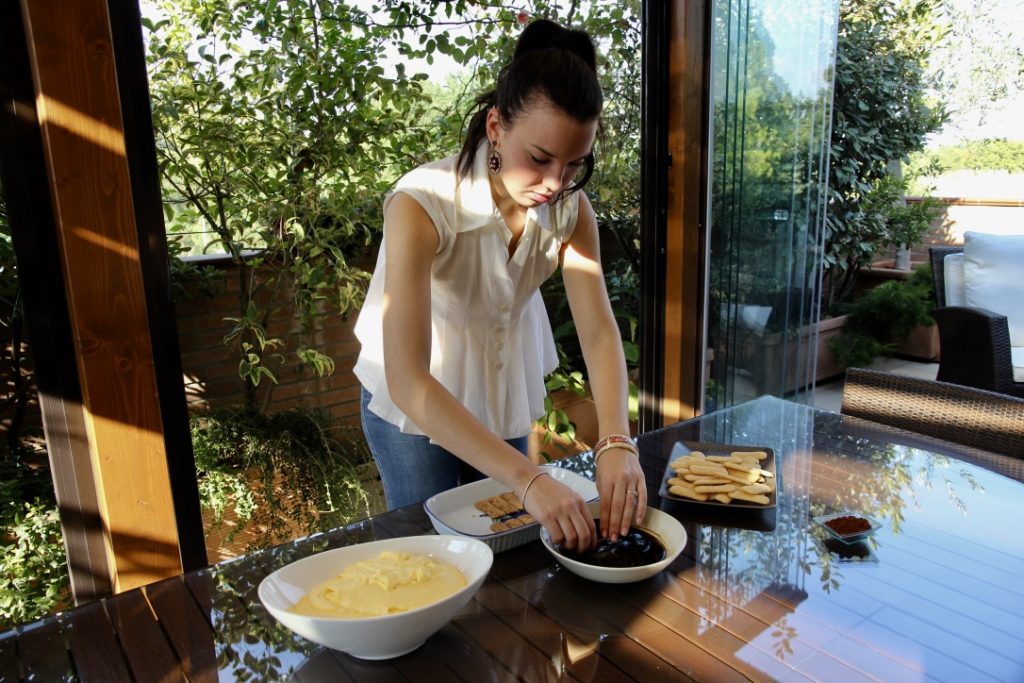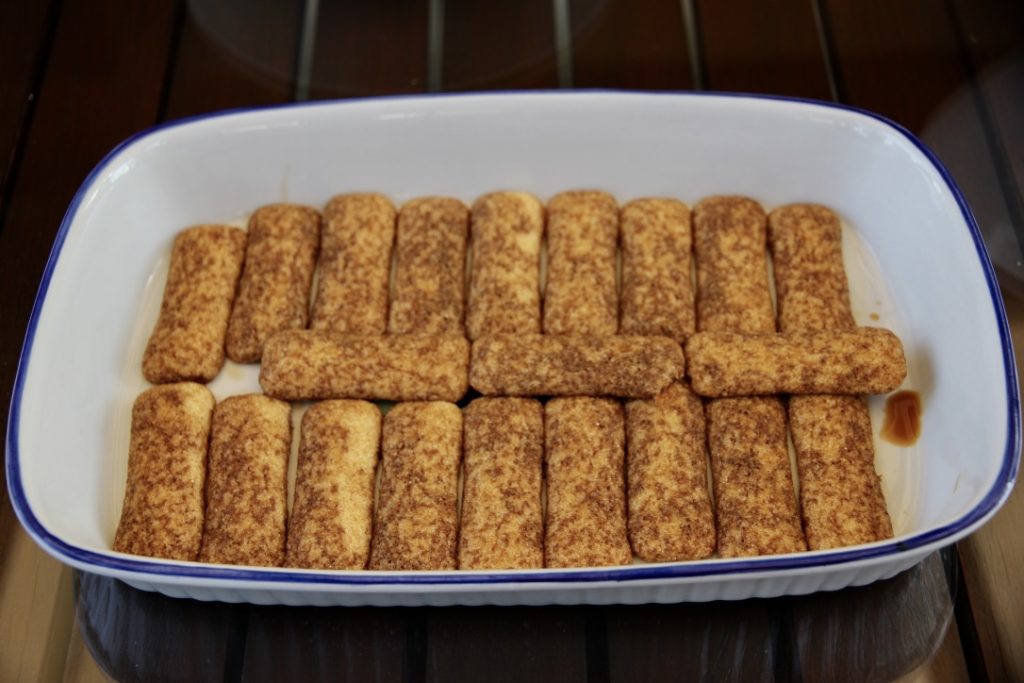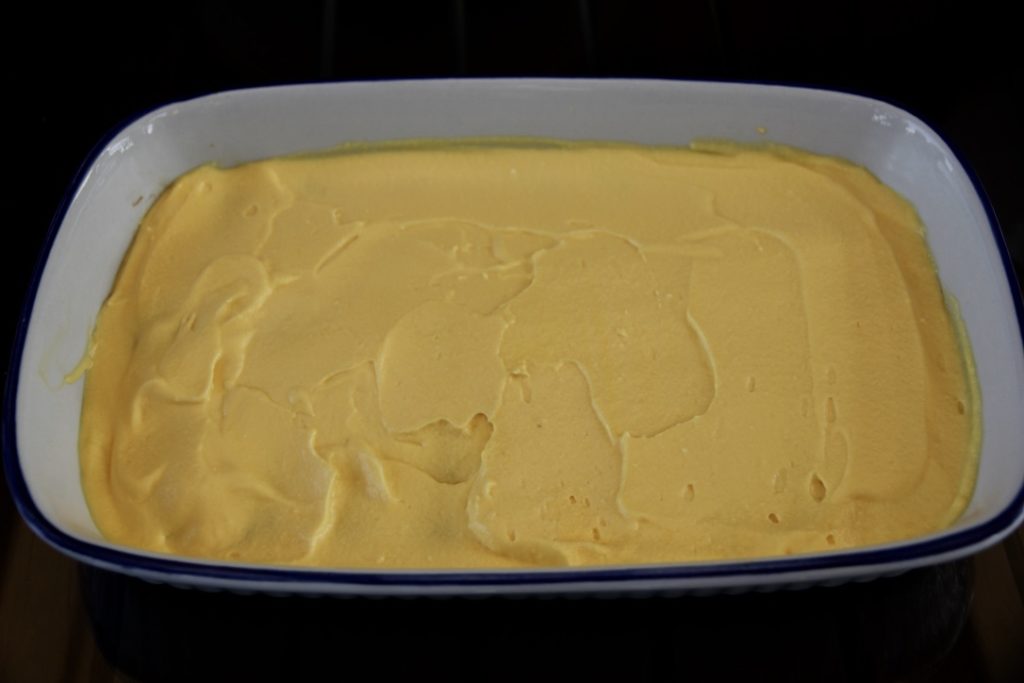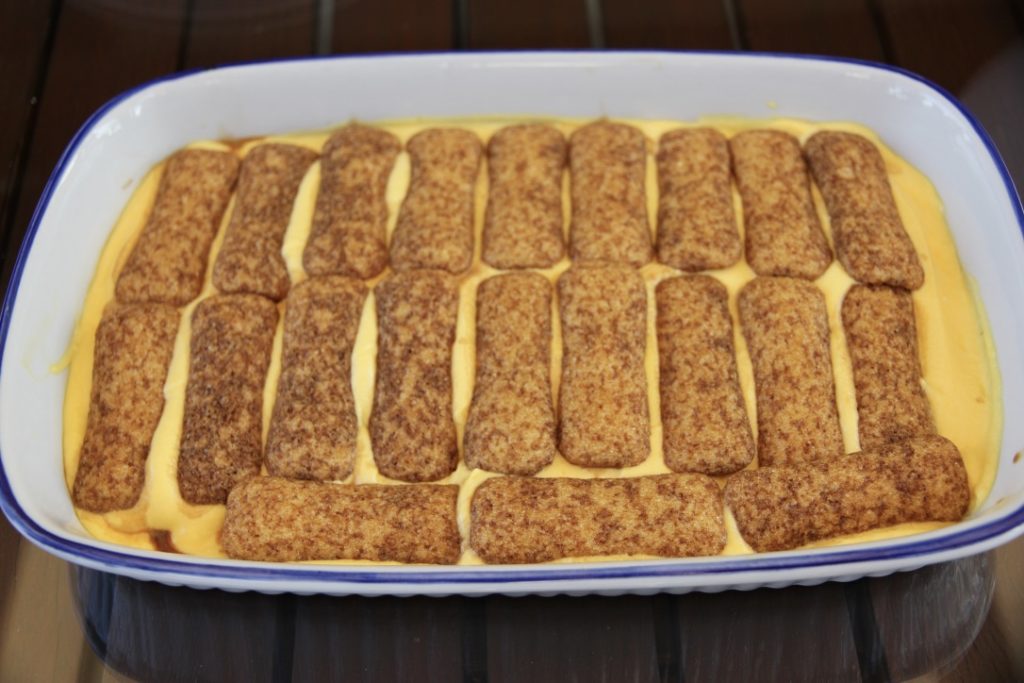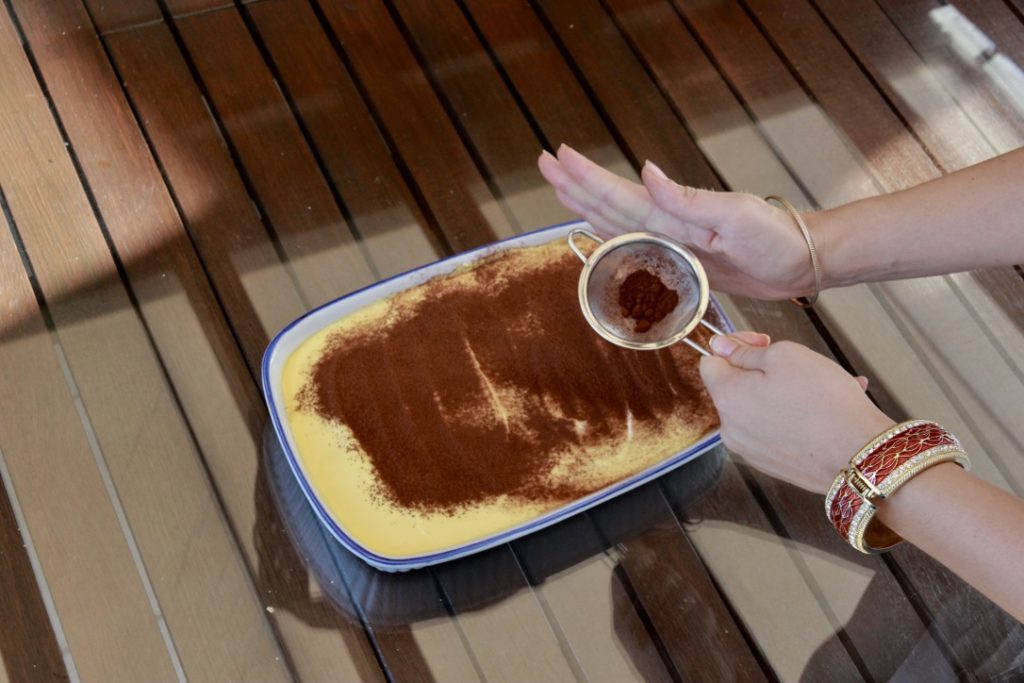 Tiramisù is ready, and it's very tasty!!!